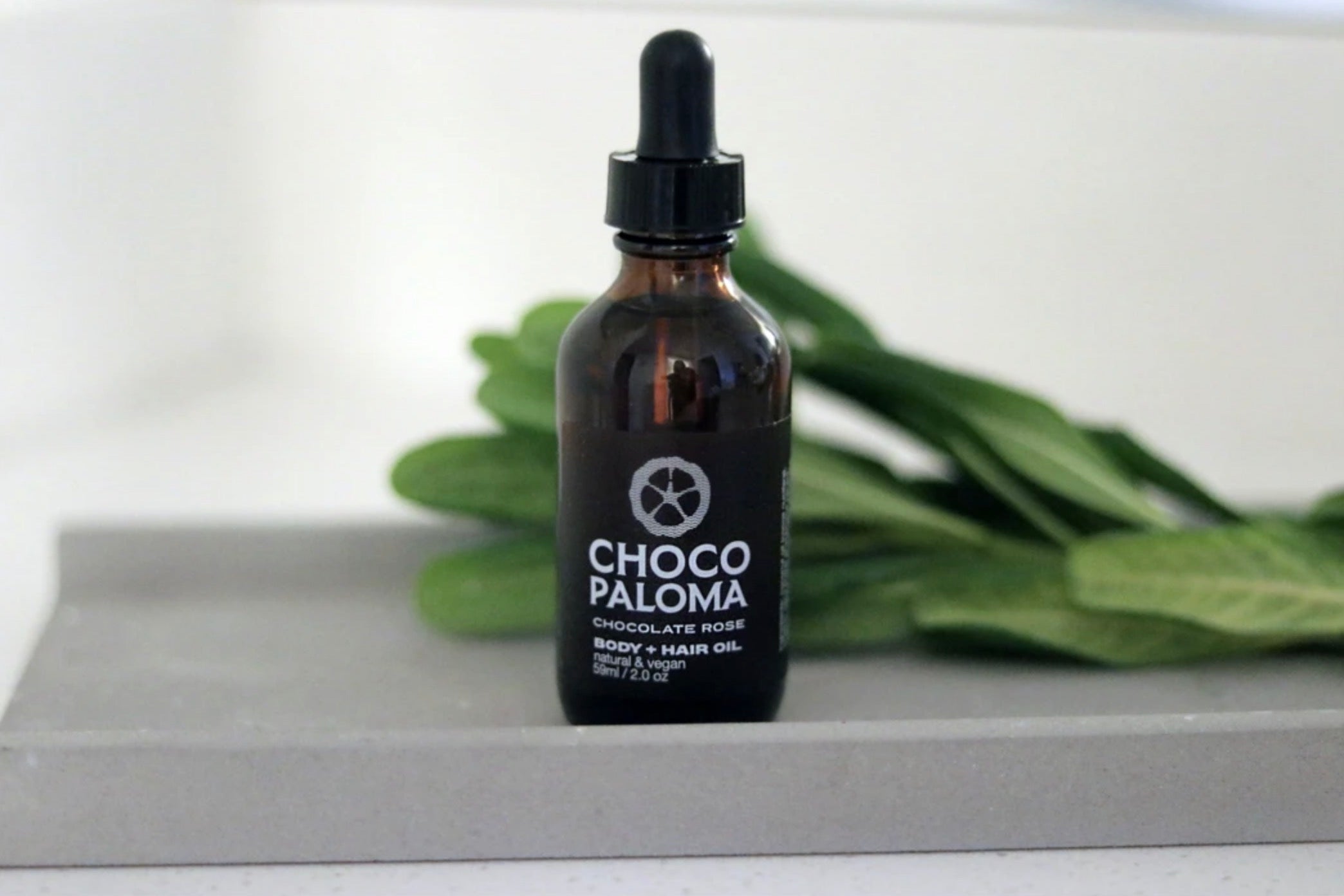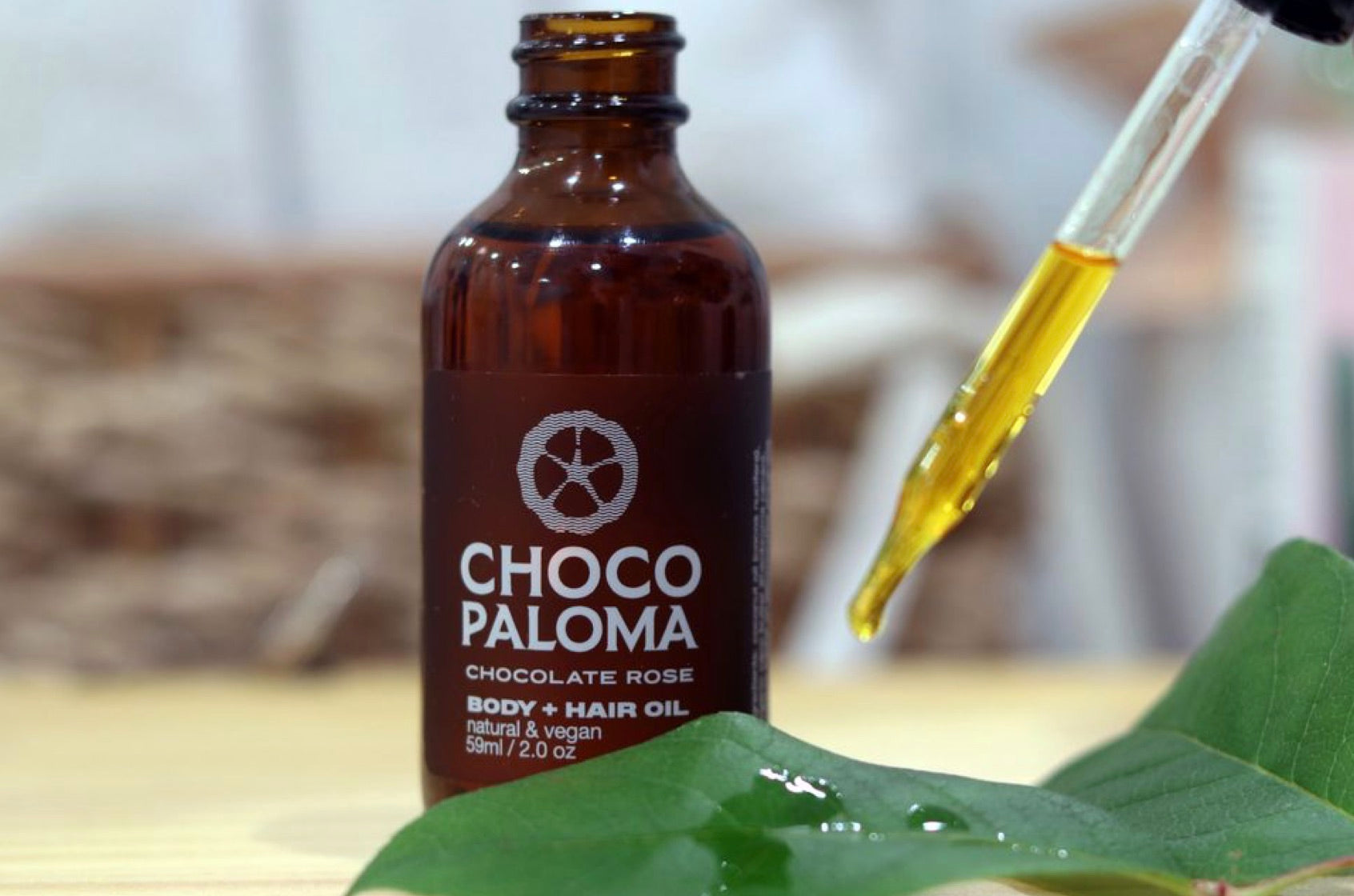 Chocolate Rose Body & Hair Oil
What it is: Concentrated with high fatty acids, our cacao butter is food-grade and highly absorbable. Our cacao butters contains polyphenols like in dark chocolate, because it is chocolate which is a powerful antioxidant defense against pollution and damaging environmental free radicals.
Why it's special:
Formulated with seabuckthorn oil to give it an added boost of antioxidant and anti-aging power.
Jojoba oil that absorbs well to mimic the skins natural sebum.
Delivers exceptionally soft, smooth, and radiant-looking skin because of the weightless hydration of cacao butter and effective carrier oils such as sesame seed oil.
Lightweight oil
Using premium grade rose oil from Bulgaria which helps balance the PH of skin, decrease inflammation, and moisturize.
Good to know: hypoallergenic, long-lasting moisture, cruelty free. No animal ingredients or testing. No alcohol, artificial detergents, color or synthetic perfumes.
How To Use
Put a couple of drops on your face or hands. Add a teeny drop to slick back those whispies or hydrate dry ends.
Ingredients
cocos nucifera (coconut oil), theobroma cacao (organic cacao butter), organic jojoba oil (simmondsia chinensis), sesame seed oil (sesamum indicum), sea buckthorn oil (Hippophae rhamnoides), dried rose buds, dried cacao shells, essential oil of rose of bulgaria, lavender (lavandula)
MINIMALLY FERMENTED >LOWER ACID >MORE ANTIOXIDANTS
Our beans are specially fermented for less than 3 days. This creates less acidity. Research has shown that less days of fermentation means more flavanols are maintained in the chocolate.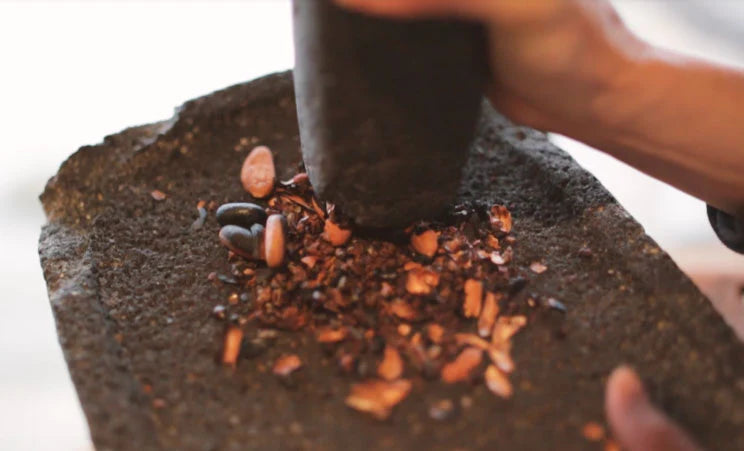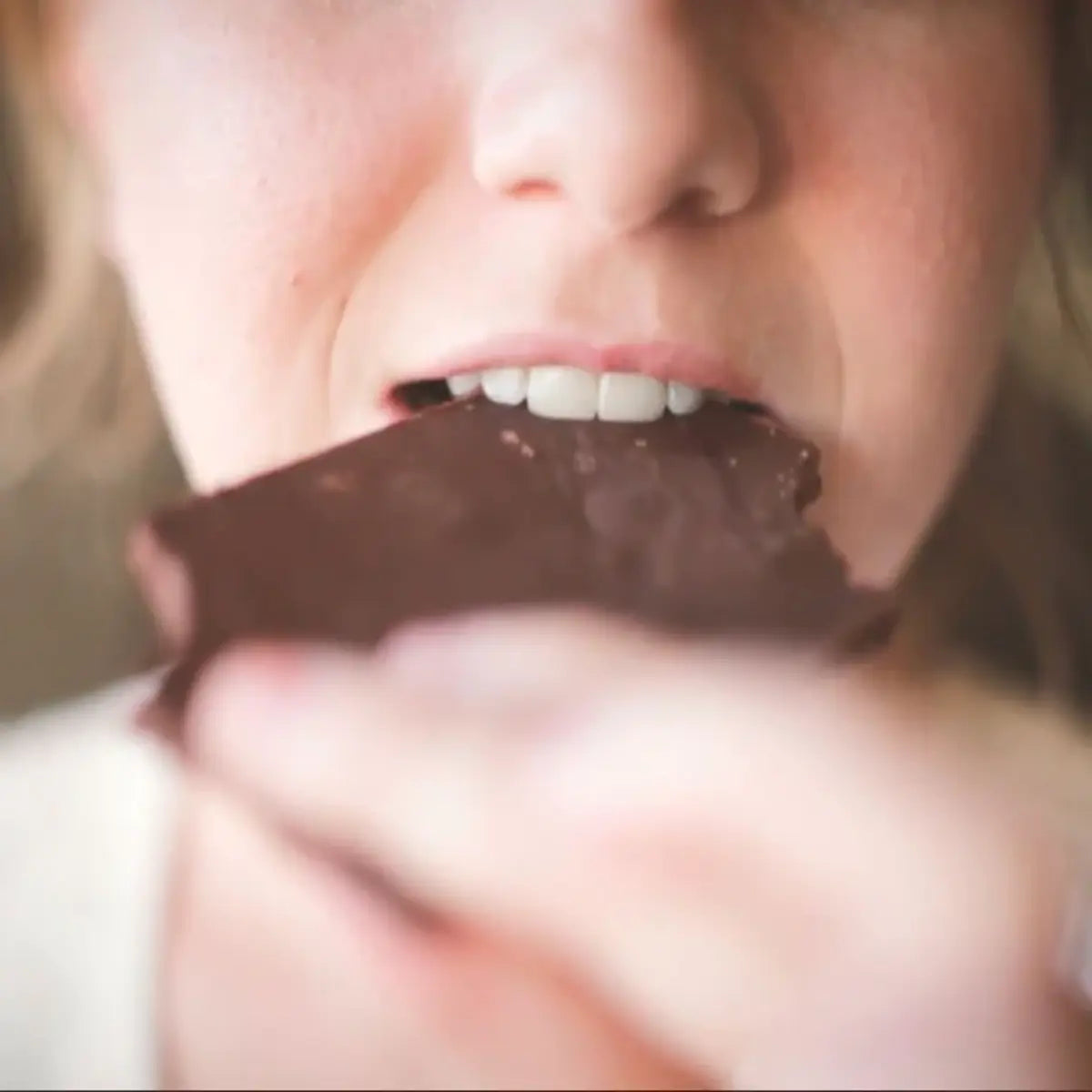 BENEFITS OF CACAO
Packed with fiber, flavanols, protein, calcium, magnesium, zinc, potassium, iron and vitamins B1, B2, B3, B5, B9 and E.

High in antioxidants – typical serving size of cacao has more antioxidants than blueberries, red wine, and green tea.

High levels of essential minerals like magnesium. Magnesium helps to promote brain chemistry, build strong bones, and help regulate heartbeat and blood pressure, sulfur, calcium.

Cacao inherently has no sugar inside.
ORGANICALLY GROWN USING SUSTAINABLE PRACTICES
Our beans are organically grown and more than fair-trade. We are continually working with our grower to protect the region and educate people in the area.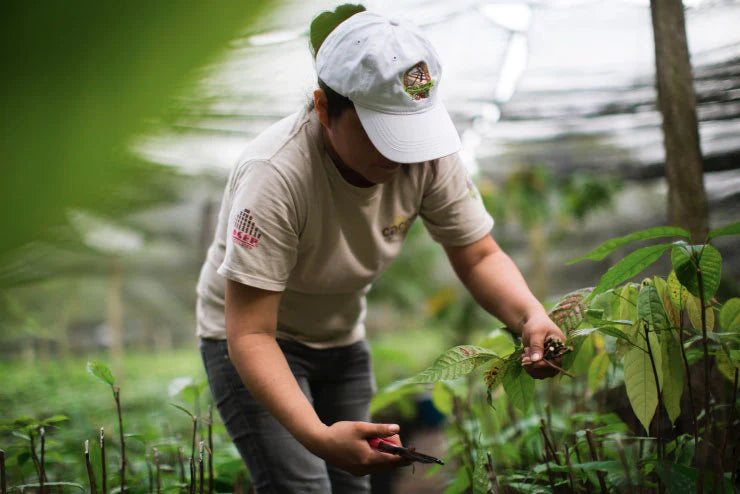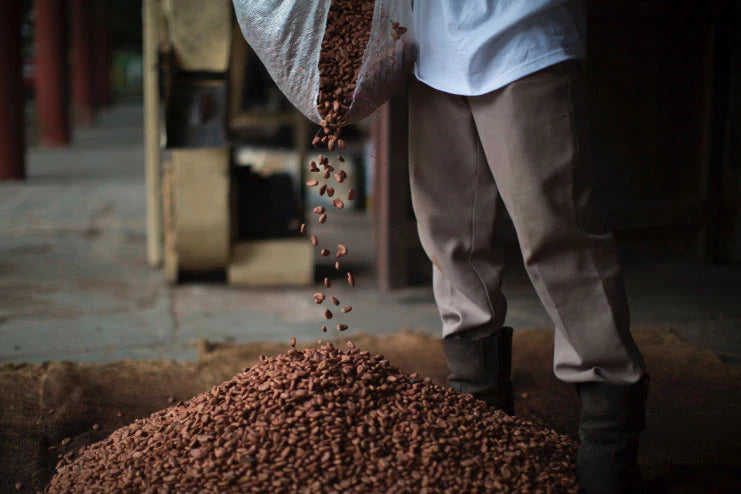 LITTLE KNOWN CACAO FACTS
An ancient superfood packed with antioxidants, fiber, calcium, magnesium, zinc, potassium, and vitamins B1, B2, B5, B9 and E.
Contains zero sugar.
High fat, high protein.
Has zero caffeine. Contains its cousin called Theobromine.
A prebiotic that is rich in polyphenols.

Helps boost collagen production.

Cacao Beginner's Guide