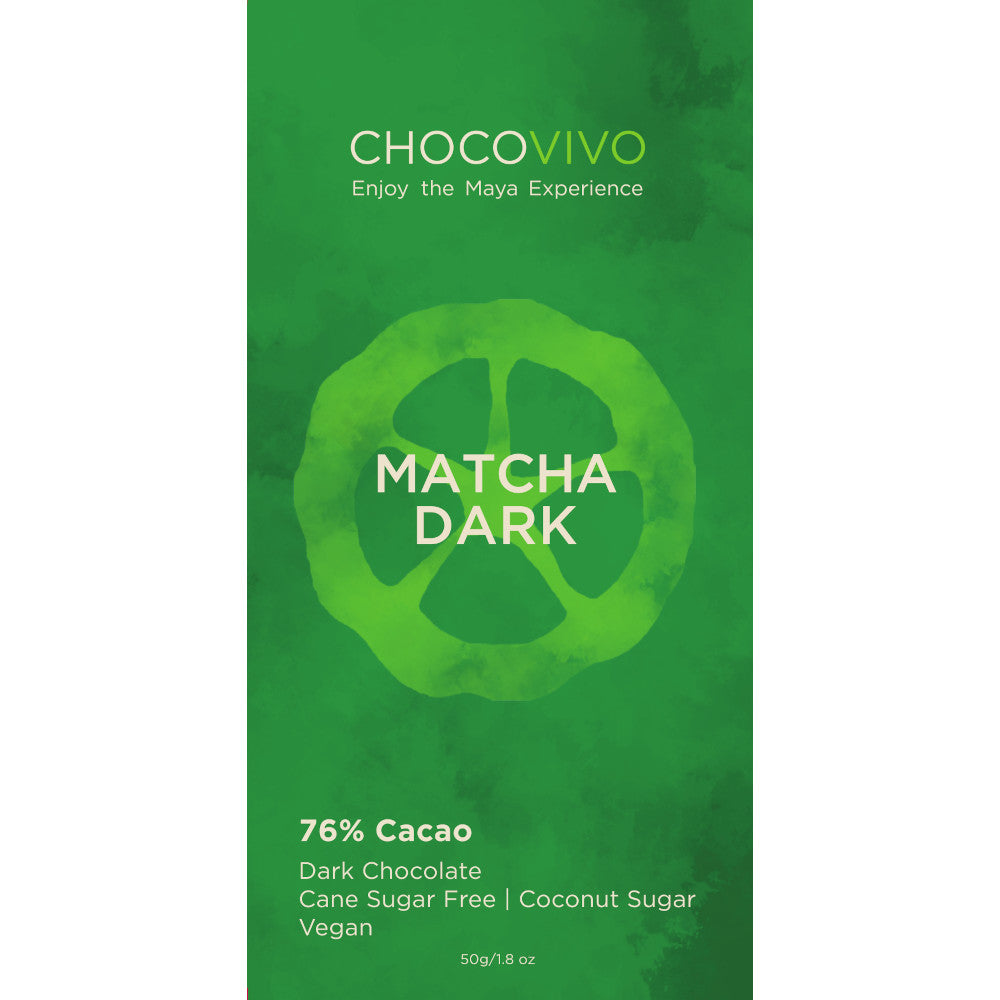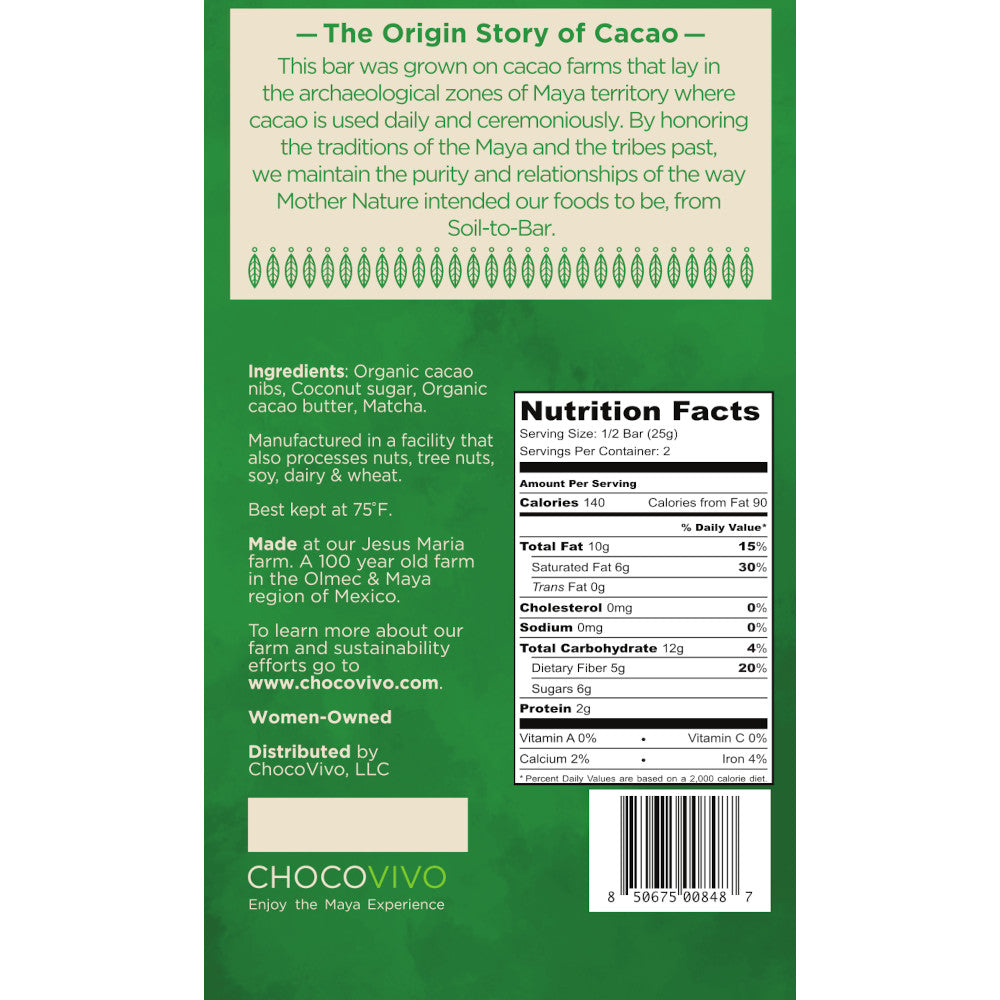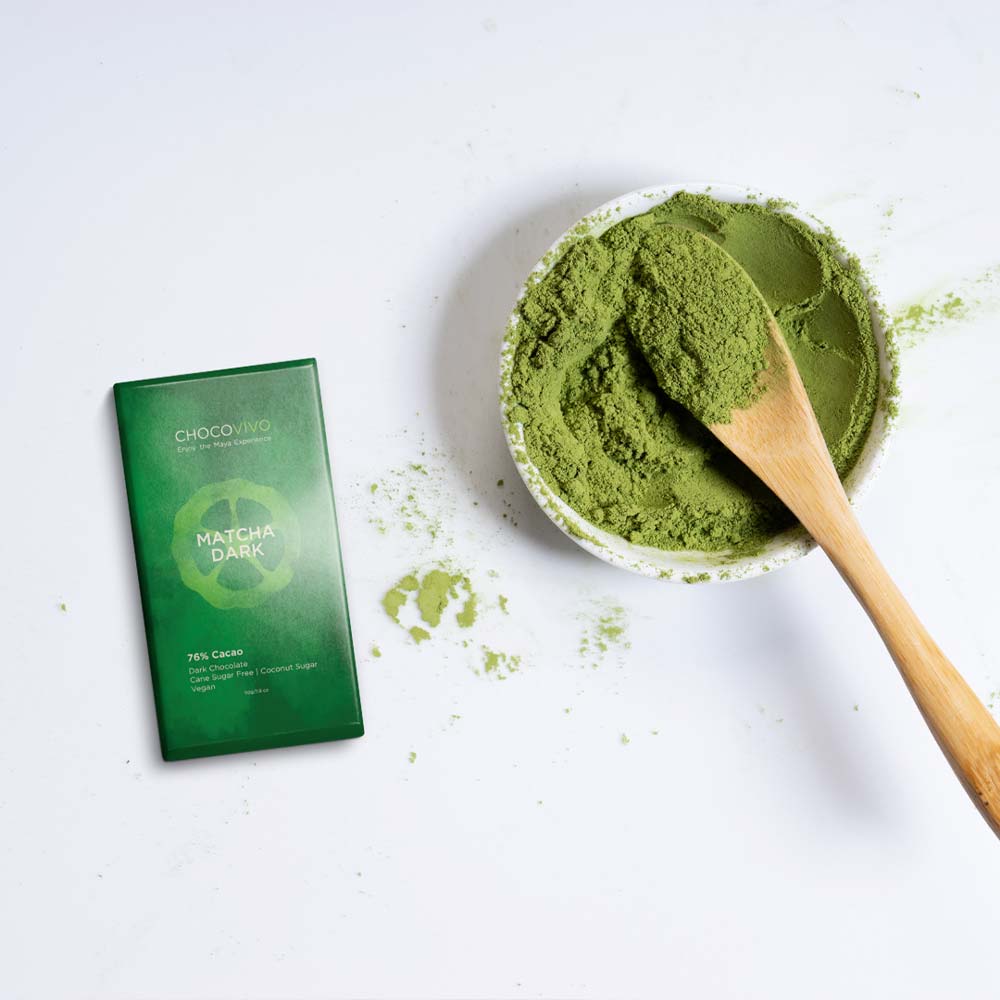 Matcha Green Tea Dark Chocolate Bar
30% off with code blackfriday30

Introduce your taste buds to the unique and captivating taste of our matcha green tea dark chocolate bar. Using the finest combination of matcha green tea leaves and cacao beans, the smooth velvety texture and perfectly balanced sweetness of our Matcha Green Tea Dark Chocolate bar makes for a calming and delicious experience.
Percentage of Cacao: 76%
The natural Theobromine of dark chocolate in combination with the powerful antioxidants of matcha, makes this bar ideal for a quick energy boost, without having to worry about the dreaded caffeine crash. You love dark chocolate and you love matcha so why not have both in the form of a chocolate bar?
All ChocoVivo chocolate is single-origin, sourced directly from our sustainable farm in Tabasco, Mexico.  
The Origin Story of Cacao:
Our cacao farms lie within the archaeological zones of Maya territory, where cacao has been cherished and celebrated for centuries. By honoring the Maya traditions and the cacao's deep-rooted history, we maintain the purity and integrity of our chocolate's rich flavor. From Soil-to-Bar, we ensure that our foods are in harmony with Mother Nature's intentions.
Ingredients
Organic cacao nibs, Coconut Sugar, Organic cacao butter, Matcha
LITTLE-KNOWN CACAO FACTS:
An ancient superfood packed with antioxidant properties, fiber, calcium, magnesium, zinc, potassium, and vitamins B1, B2, B5, B9, and E.

High fat, high protein.

Has less caffeine than decaf tea. 

Contains Theobromine, a stimulant similar to caffeine that does not cause the crash associated with caffeine.

A prebiotic rich in polyphenols.

Helps boost collagen production.
Flavor Notes
Matcha Green Tea, Nutty Accent, Brown Sugar
MINIMALLY FERMENTED >LOWER ACID >MORE ANTIOXIDANTS
Our beans are specially fermented for less than 3 days. This creates less acidity. Research has shown that less days of fermentation means more flavanols are maintained in the chocolate.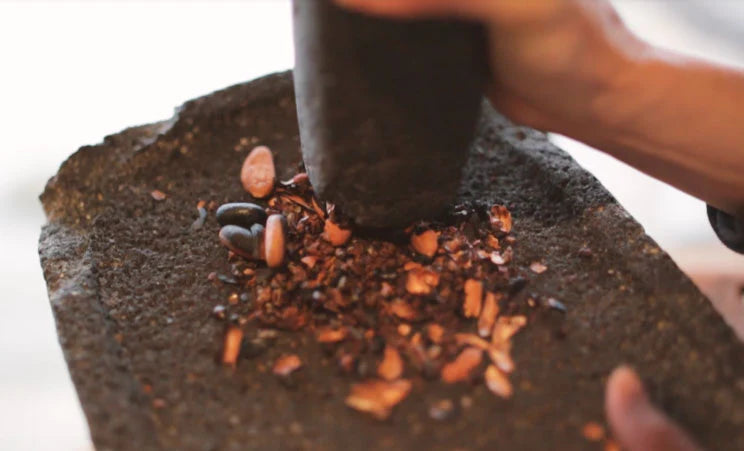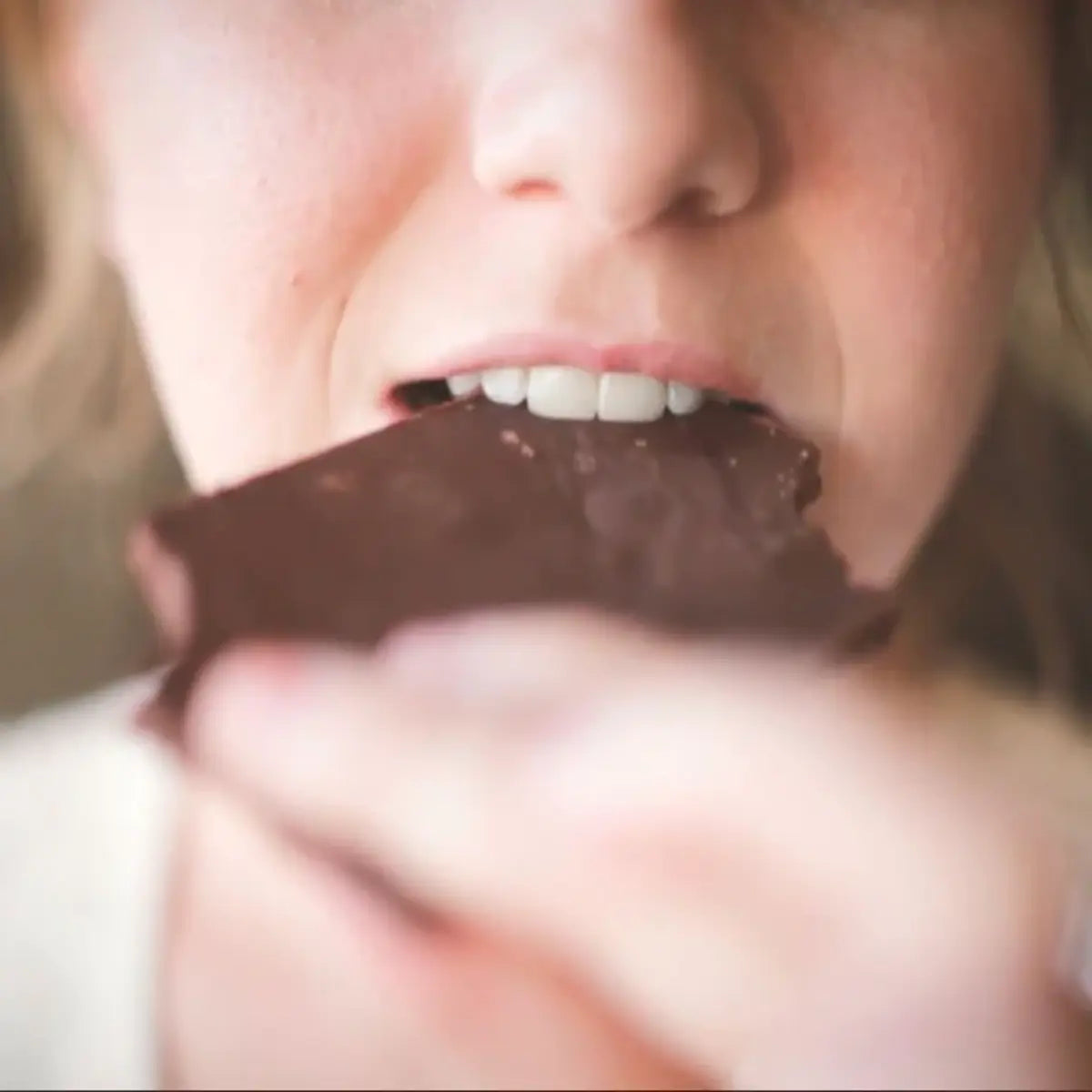 BENEFITS OF CACAO
Packed with fiber, flavanols, protein, calcium, magnesium, zinc, potassium, iron and vitamins B1, B2, B3, B5, B9 and E.

High in antioxidants – typical serving size of cacao has more antioxidants than blueberries, red wine, and green tea.

High levels of essential minerals like magnesium. Magnesium helps to promote brain chemistry, build strong bones, and help regulate heartbeat and blood pressure, sulfur, calcium.

Cacao inherently has no sugar inside.
ORGANICALLY GROWN USING SUSTAINABLE PRACTICES
Our beans are organically grown and more than fair-trade. We are continually working with our grower to protect the region and educate people in the area.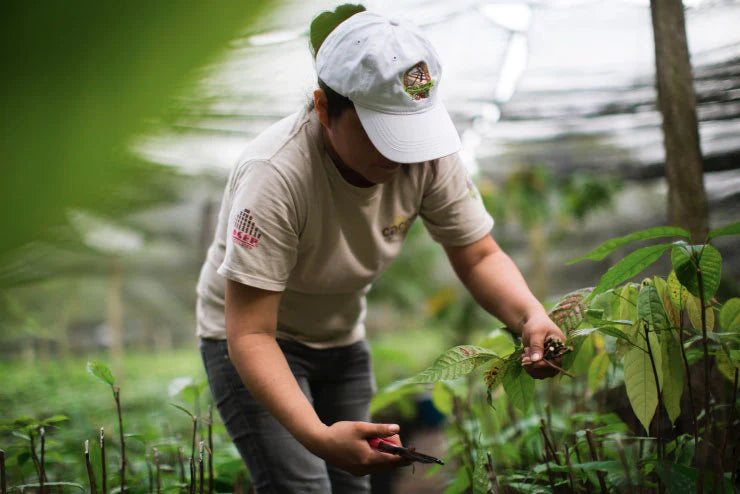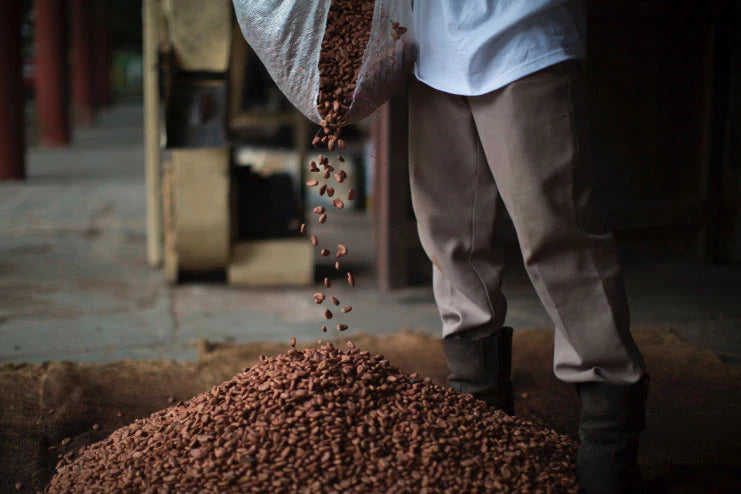 LITTLE KNOWN CACAO FACTS
An ancient superfood packed with antioxidants, fiber, calcium, magnesium, zinc, potassium, and vitamins B1, B2, B5, B9 and E.
Contains zero sugar.
High fat, high protein.
Has zero caffeine. Contains its cousin called Theobromine.
A prebiotic that is rich in polyphenols.

Helps boost collagen production.

Cacao Beginner's Guide