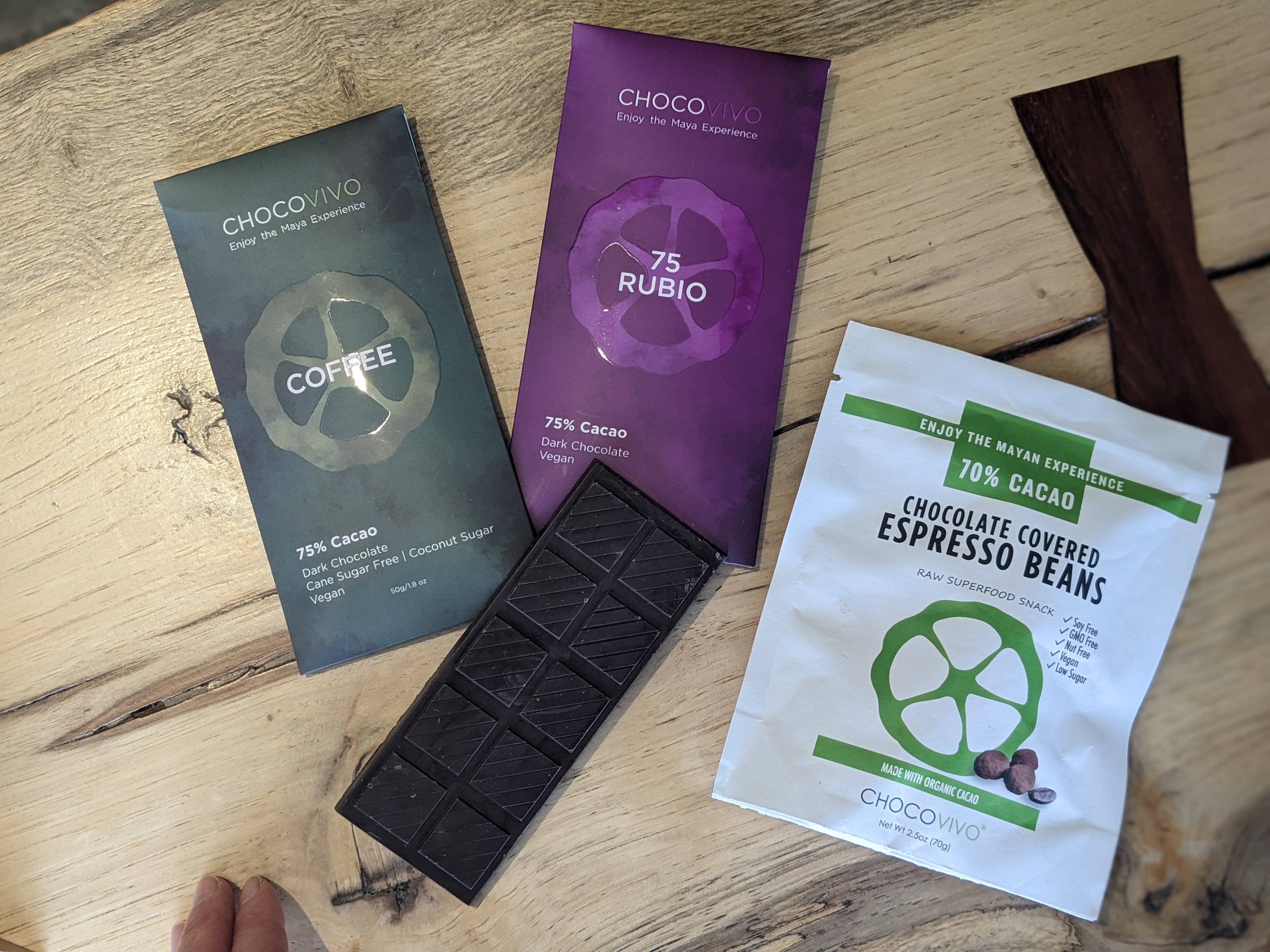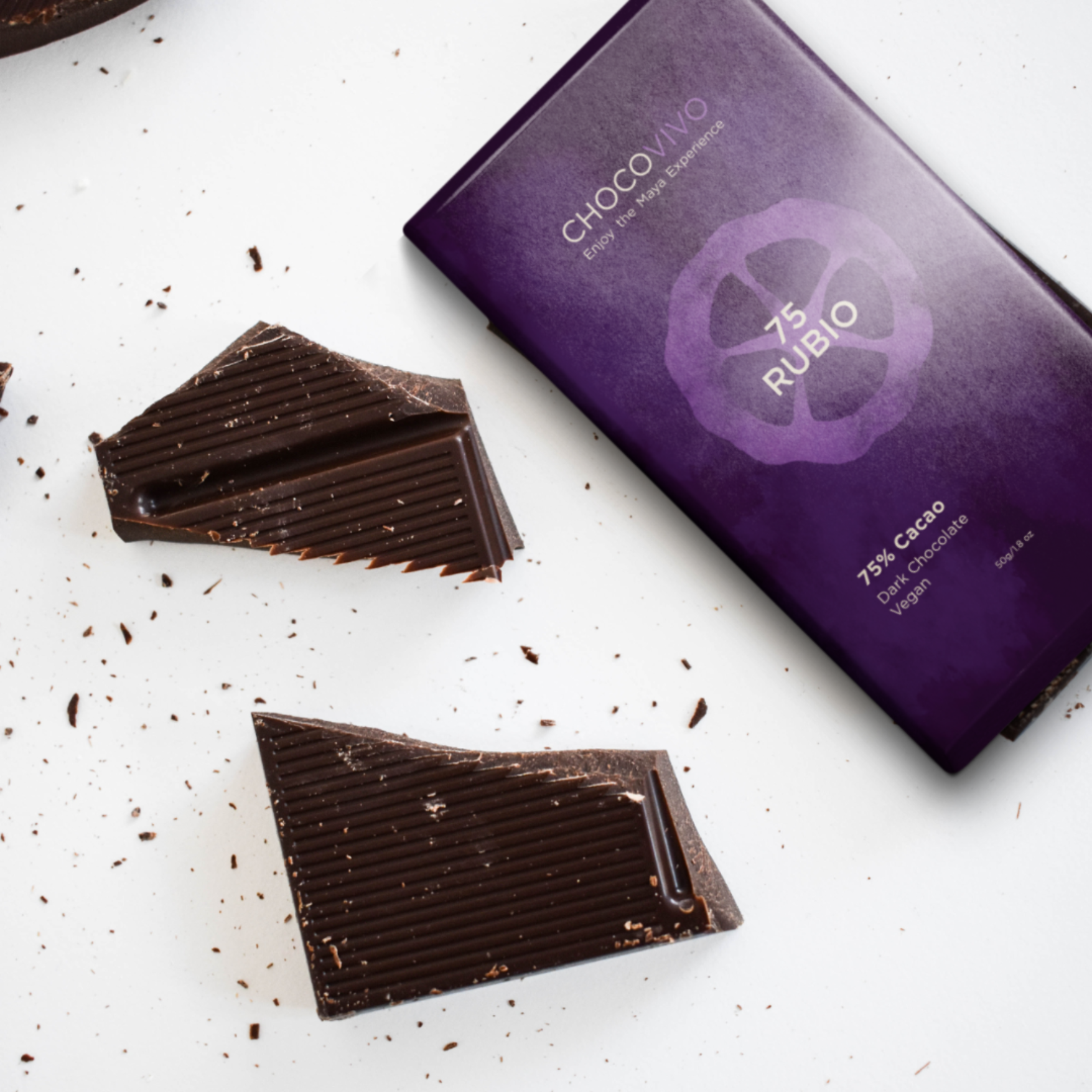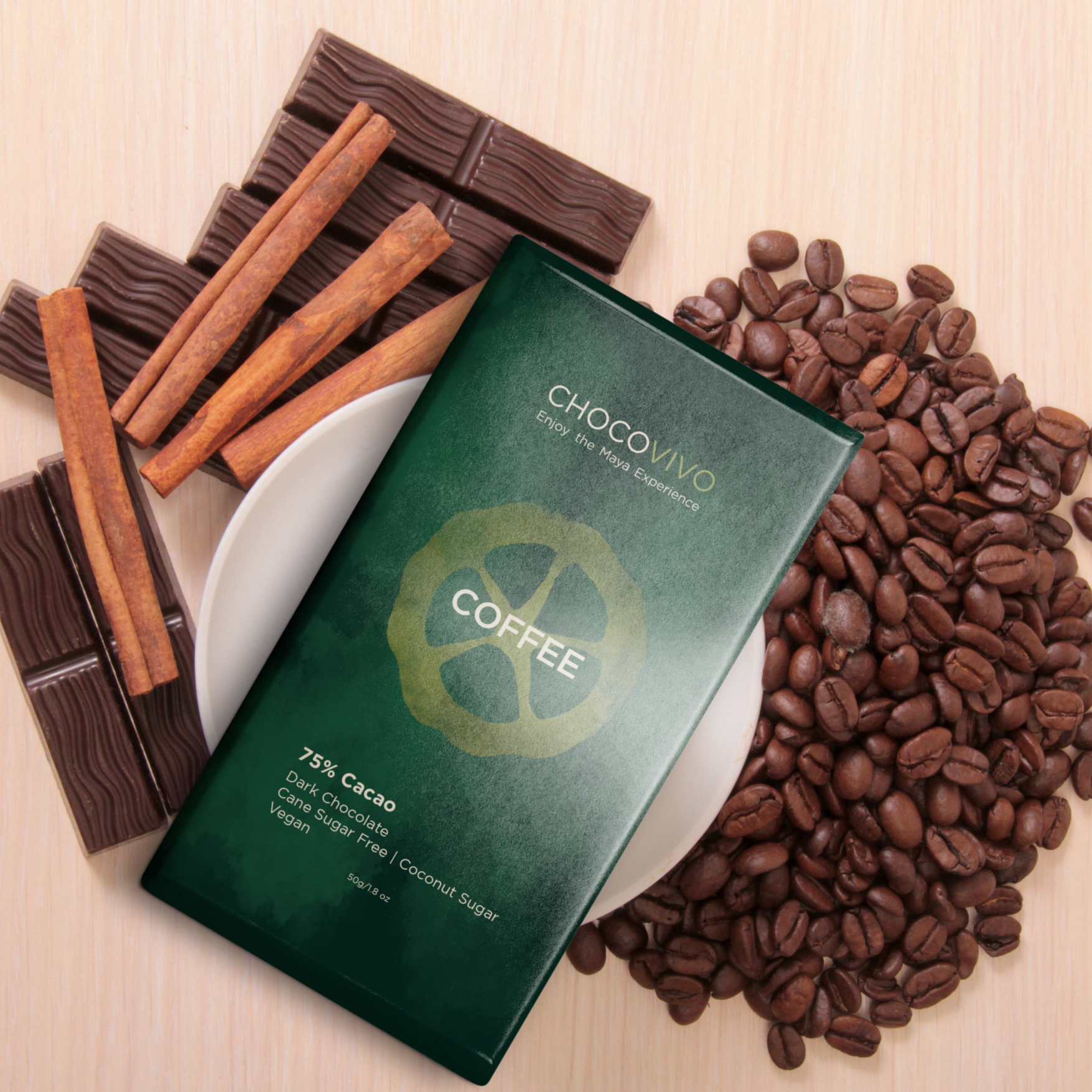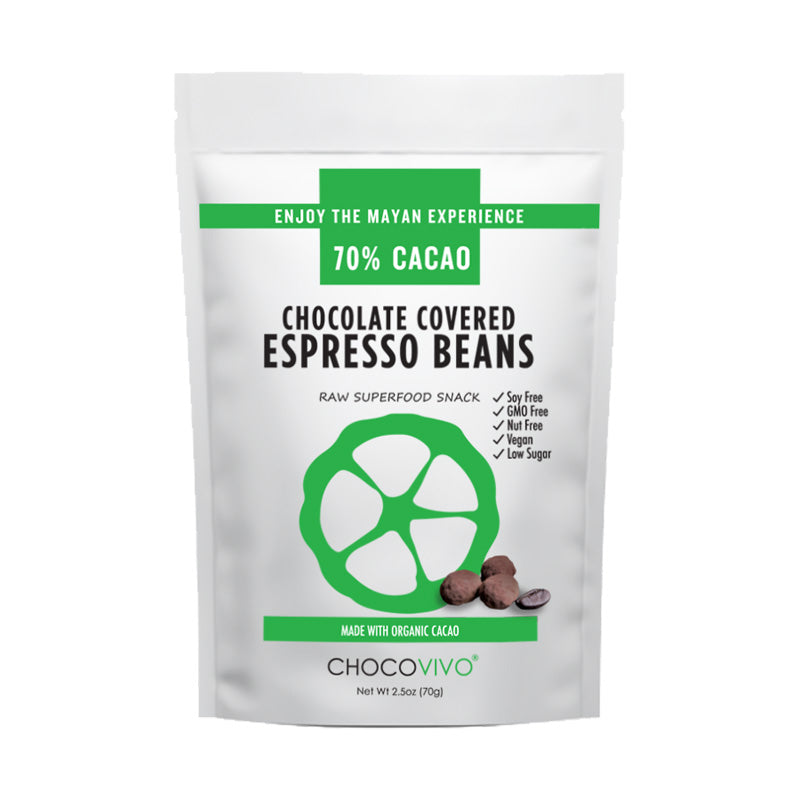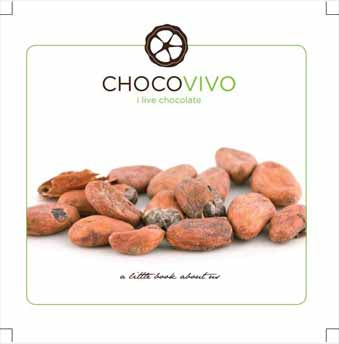 Our Favorite Gifts for Him
Our Favorite Gifts for Him is a collection of items specially selected based off our most popular products among men. 
From savory to sweet, this collection offers our new 75% Rubio Bar, a pick-me-up from our Coffee  Bar and Chocolate Covered Cacao Nibs & Espresso Beans for a snack perfectly balanced in sweet and bitter notes! 
Wrapped up in our Gift Box with a beautiful bow. Comes with our story book about our chocolate, our process, and a recipe.

Please note: Chocolate Dust pictured is not provided in kit anymore at this time, 70% Espresso Beans will be included instead 
Includes:
Just because these items are perfect for men, doesn't mean you can't get it for a anyone, but be sure to check out Our Favorite Gifts For Her. You can always build your own box if you know what they like!
MINIMALLY FERMENTED >LOWER ACID >MORE ANTIOXIDANTS
Our beans are specially fermented for less than 3 days. This creates less acidity. Research has shown that less days of fermentation means more flavanols are maintained in the chocolate.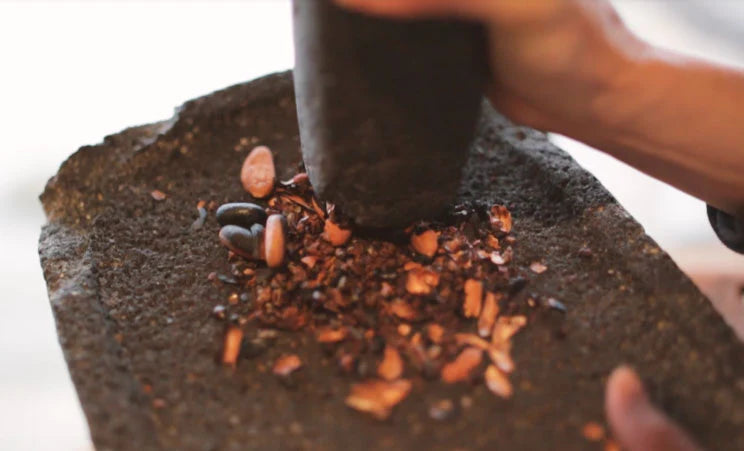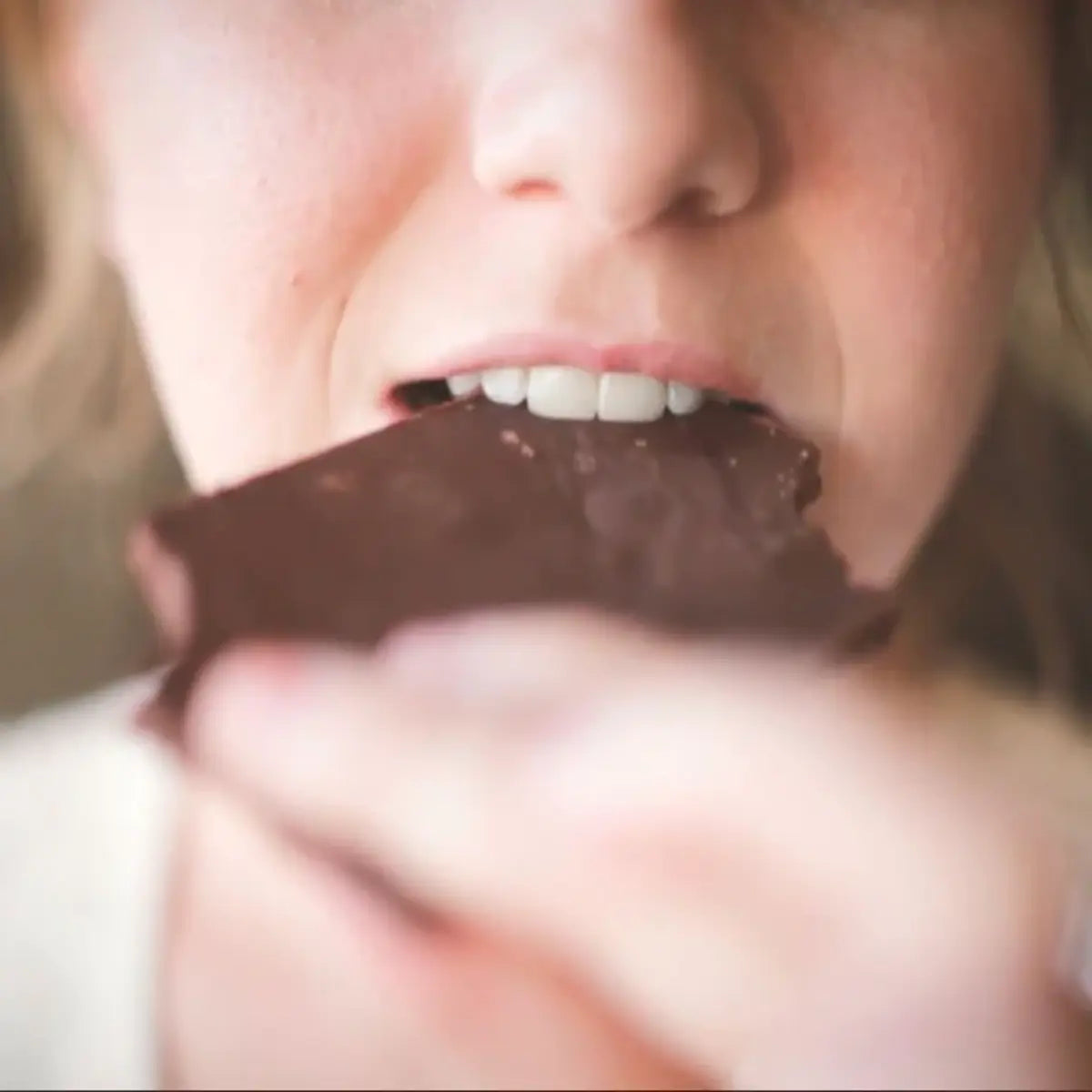 BENEFITS OF CACAO
Packed with fiber, flavanols, protein, calcium, magnesium, zinc, potassium, iron and vitamins B1, B2, B3, B5, B9 and E.

High in antioxidants – typical serving size of cacao has more antioxidants than blueberries, red wine, and green tea.

High levels of essential minerals like magnesium. Magnesium helps to promote brain chemistry, build strong bones, and help regulate heartbeat and blood pressure, sulfur, calcium.

Cacao inherently has no sugar inside.
ORGANICALLY GROWN USING SUSTAINABLE PRACTICES
Our beans are organically grown and more than fair-trade. We are continually working with our grower to protect the region and educate people in the area.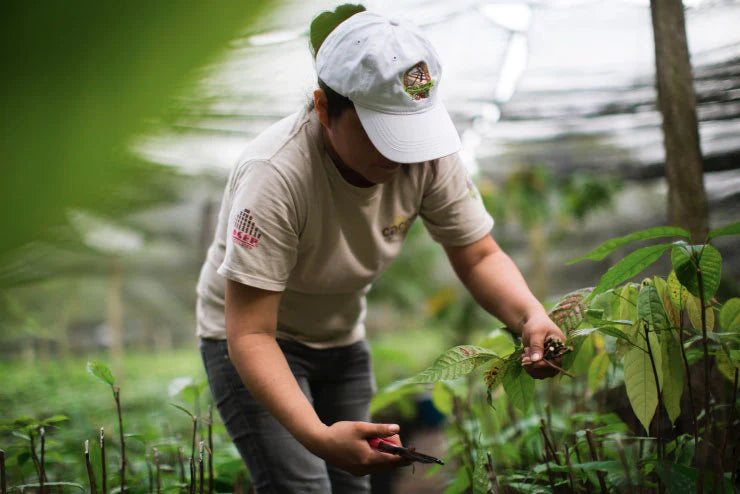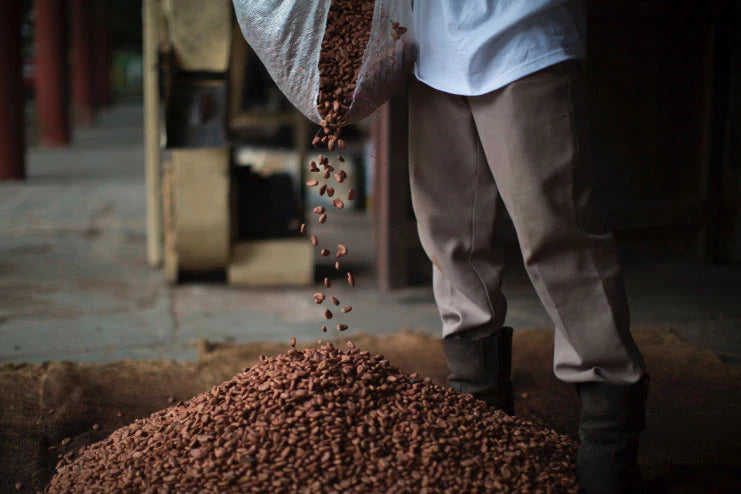 LITTLE KNOWN CACAO FACTS
An ancient superfood packed with antioxidants, fiber, calcium, magnesium, zinc, potassium, and vitamins B1, B2, B5, B9 and E.
Contains zero sugar.
High fat, high protein.
Has zero caffeine. Contains its cousin called Theobromine.
A prebiotic that is rich in polyphenols.

Helps boost collagen production.

Cacao Beginner's Guide