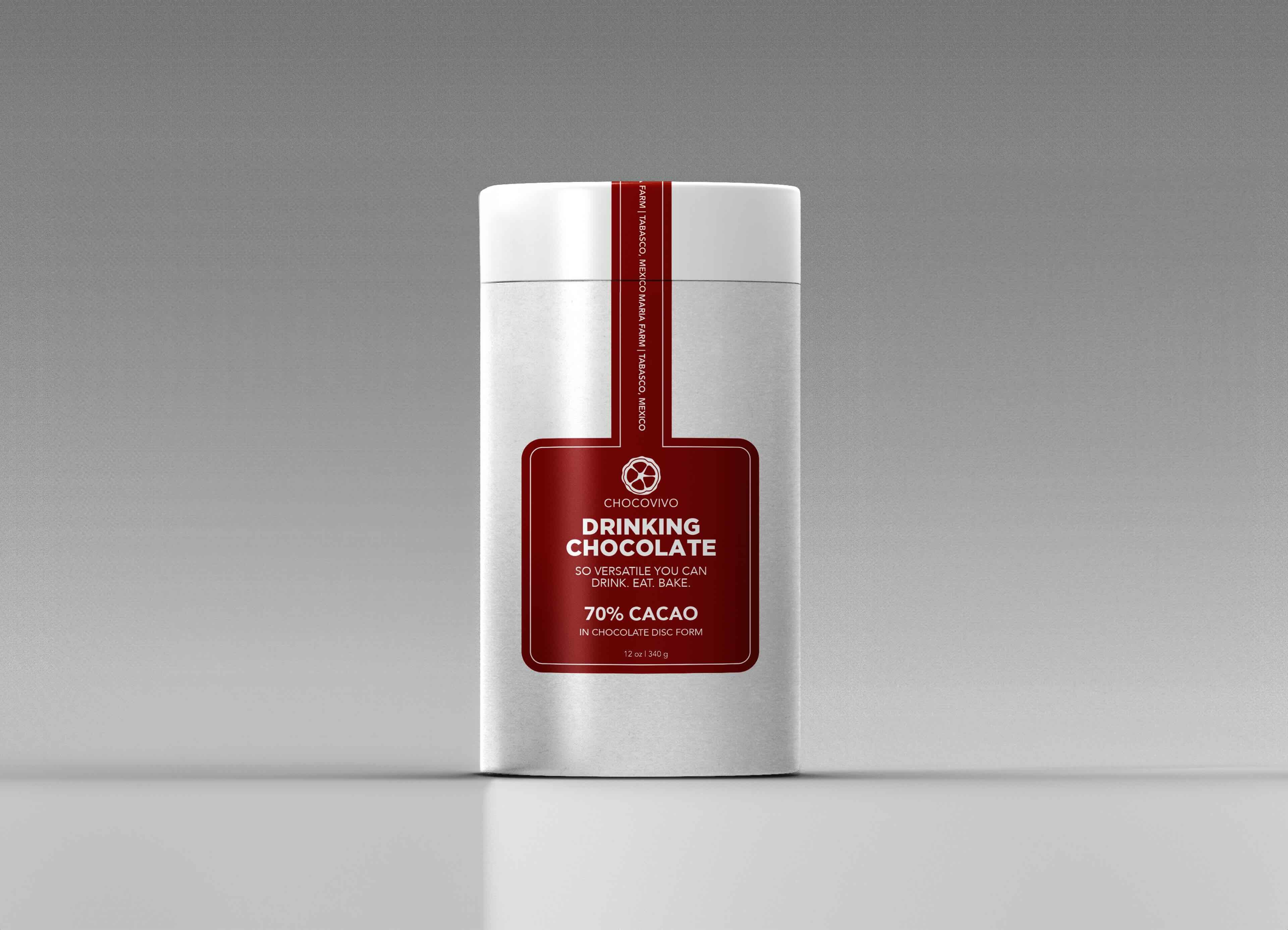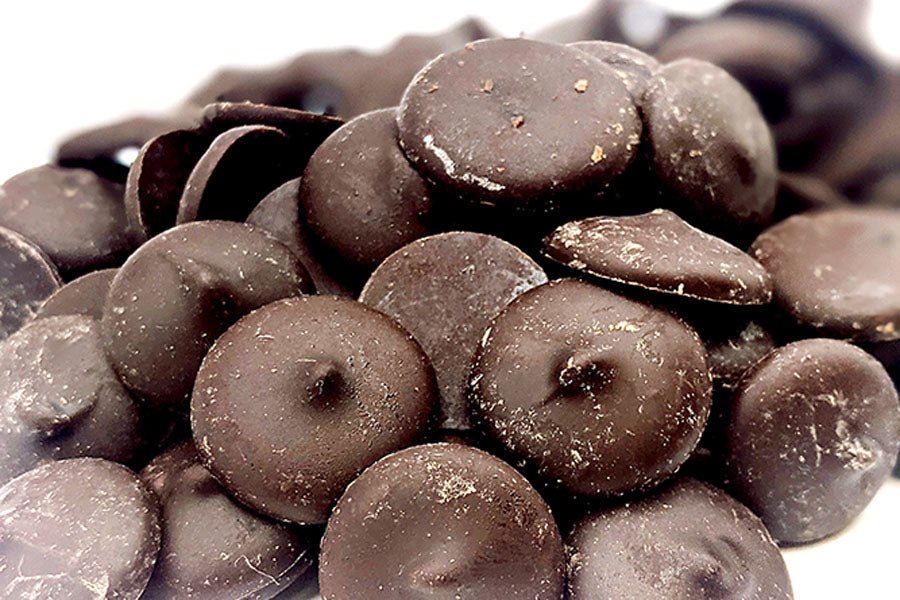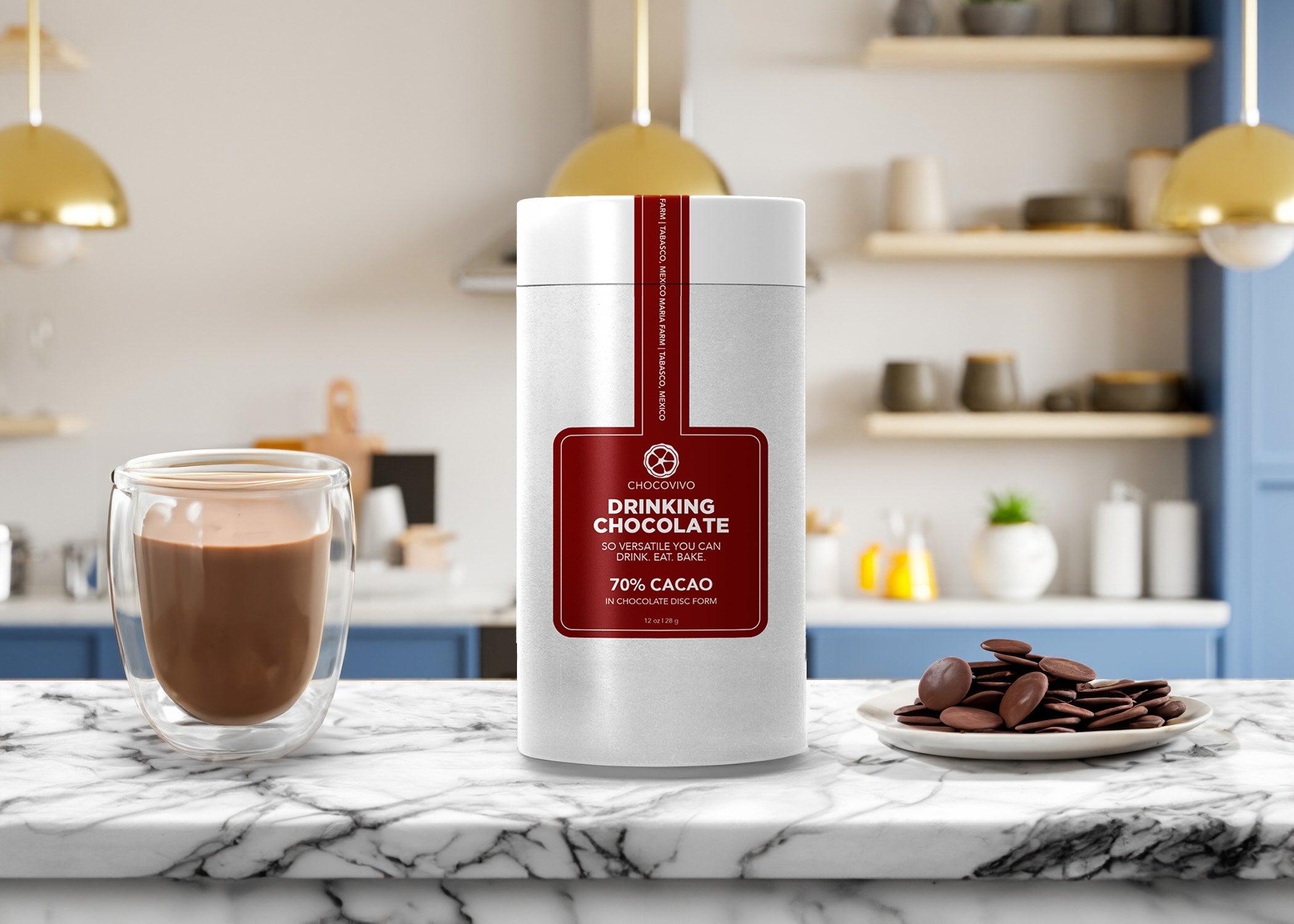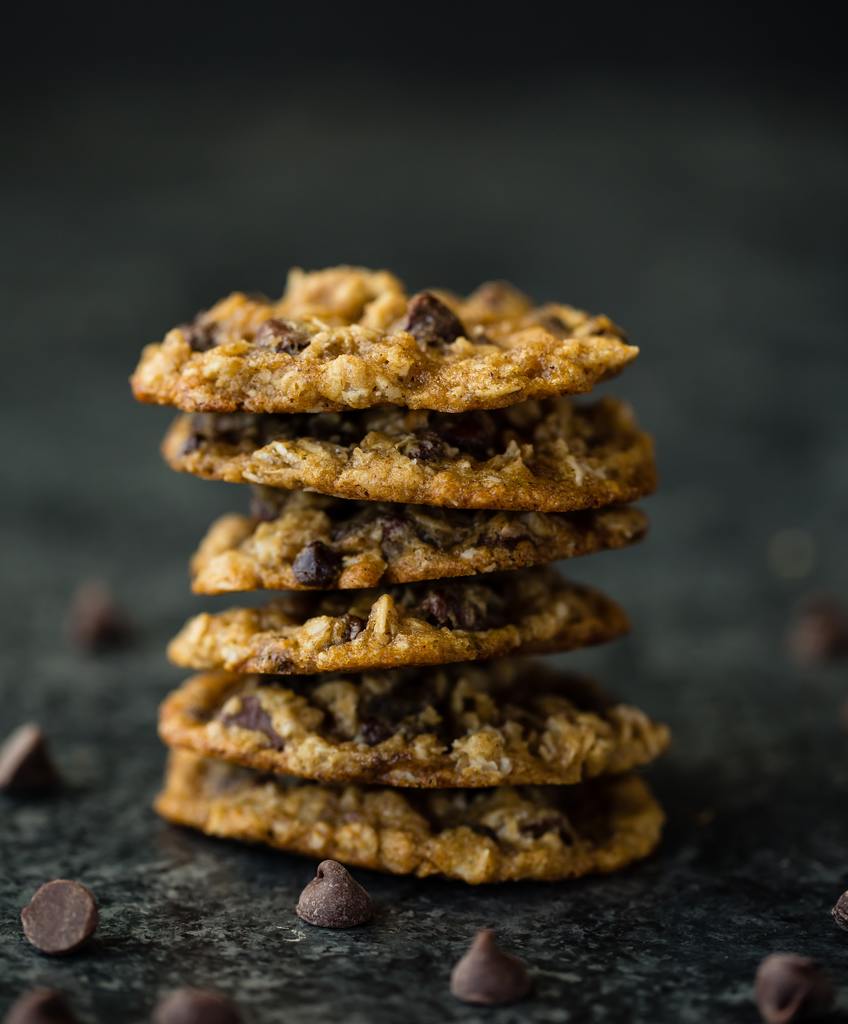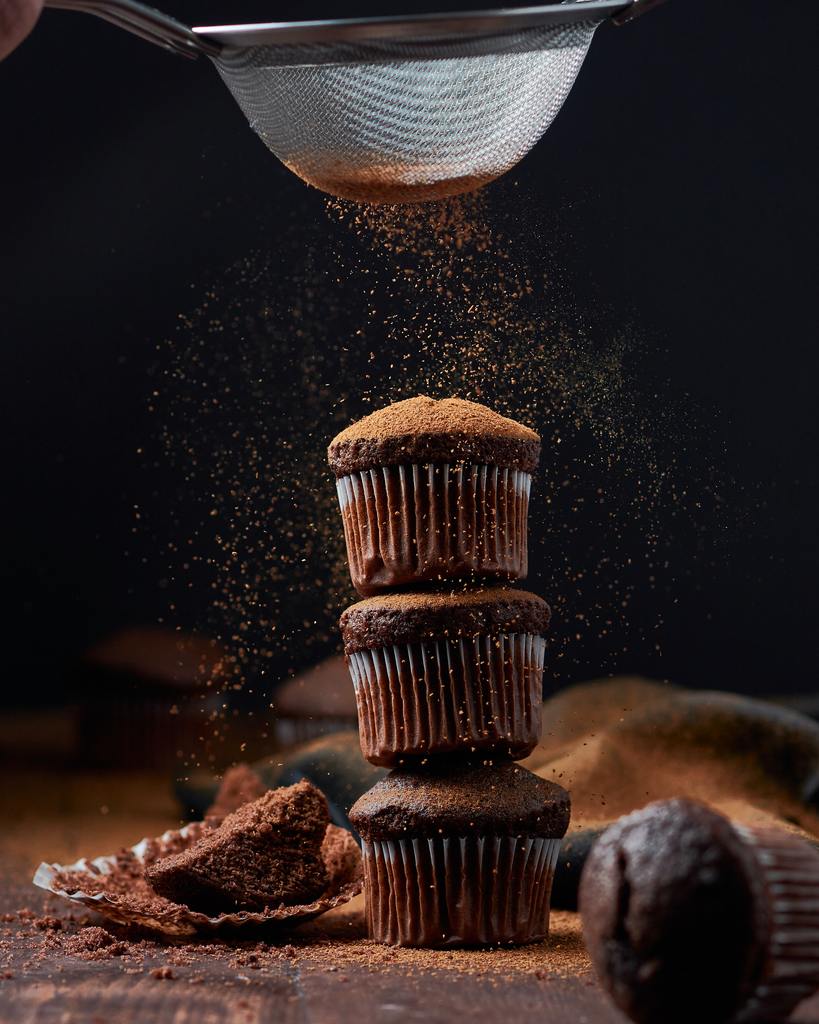 A hybrid of a disc and chip, these have a bigger flat bottom like a disc, but kiss up at the top like a chip. 
This is the same smooth chocolate like our large baking blocks, but now in mini chocolate discs for easy baking, snacking or even melting into hot chocolate!  Choose from four percentages!
12 oz/340 g
Storage

Package up with parchment paper or plastic wrap. 1 year shelf life. Can store in refrigerator or freezer for longer shelf life.
Ingredients
Organic Cacao liquor, Sugar, Organic Cacao Butter
MINIMALLY FERMENTED >LOWER ACID >MORE ANTIOXIDANTS
Our beans are specially fermented for less than 3 days. This creates less acidity. Research has shown that less days of fermentation means more flavanols are maintained in the chocolate.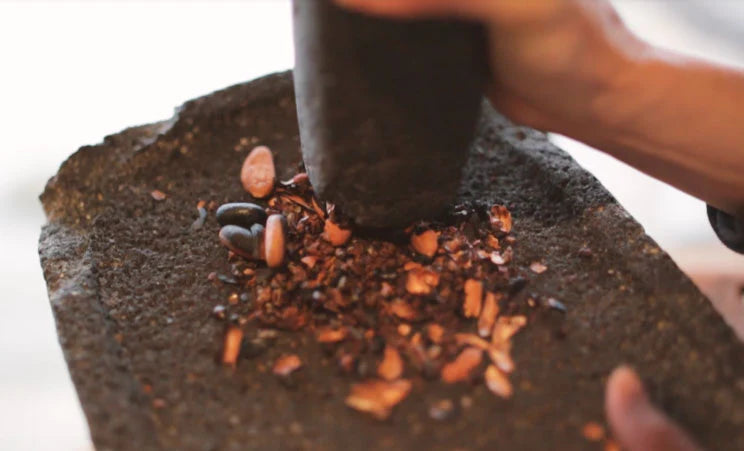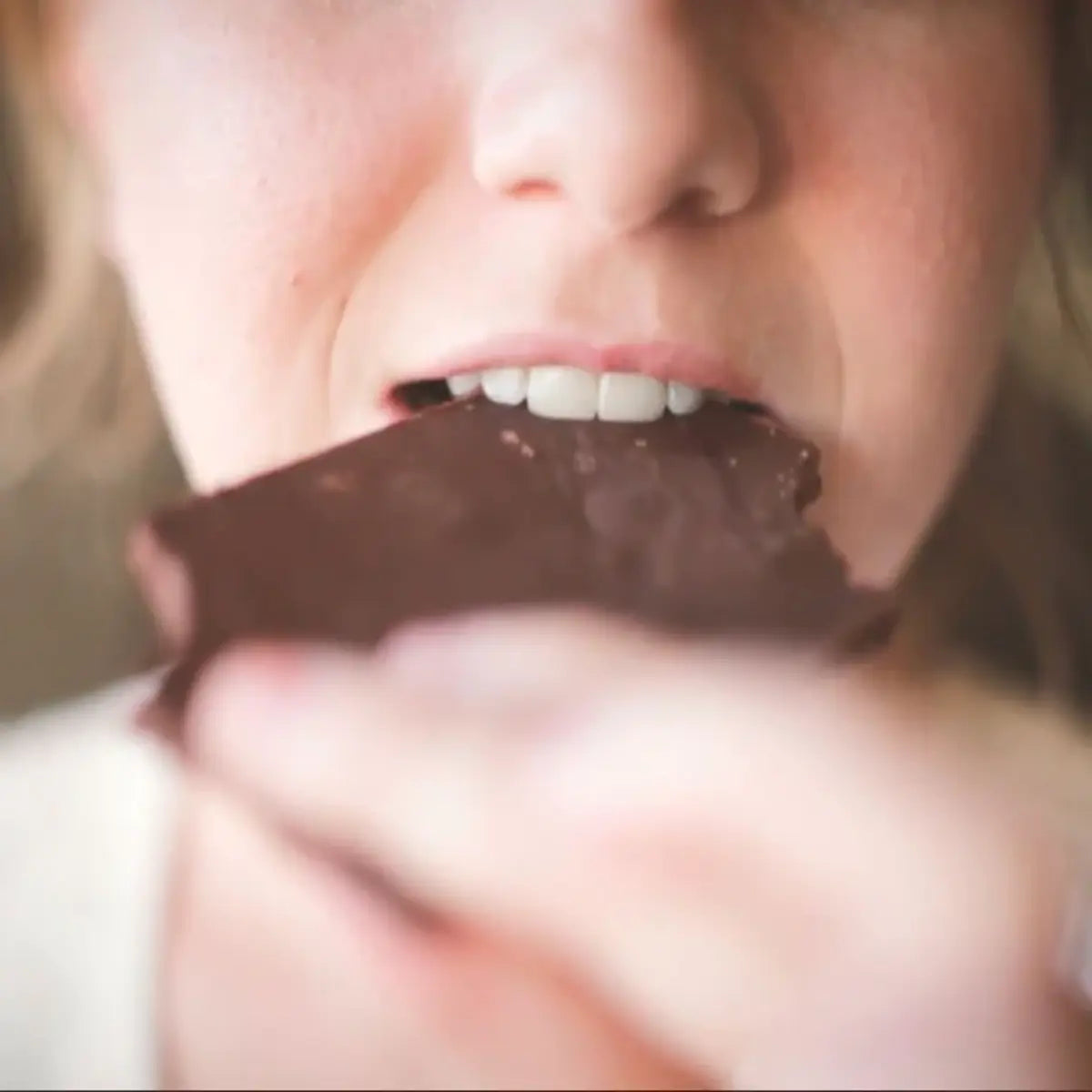 BENEFITS OF CACAO
Packed with fiber, flavanols, protein, calcium, magnesium, zinc, potassium, iron and vitamins B1, B2, B3, B5, B9 and E.

High in antioxidants – typical serving size of cacao has more antioxidants than blueberries, red wine, and green tea.

High levels of essential minerals like magnesium. Magnesium helps to promote brain chemistry, build strong bones, and help regulate heartbeat and blood pressure, sulfur, calcium.

Cacao inherently has no sugar inside.
ORGANICALLY GROWN USING SUSTAINABLE PRACTICES
Our beans are organically grown and more than fair-trade. We are continually working with our grower to protect the region and educate people in the area.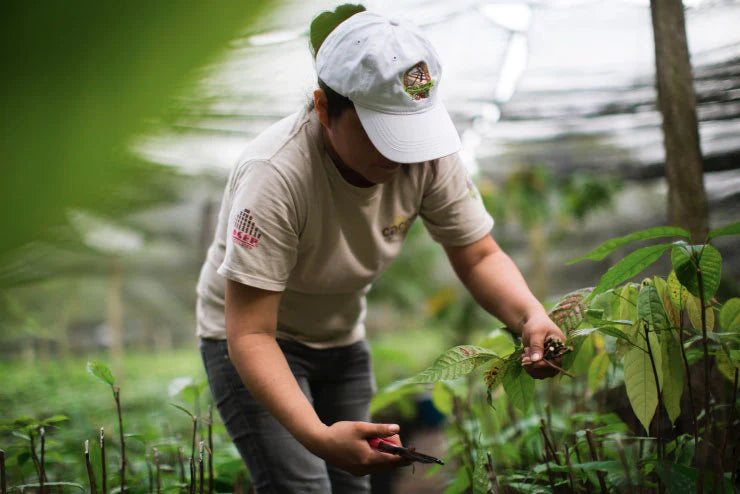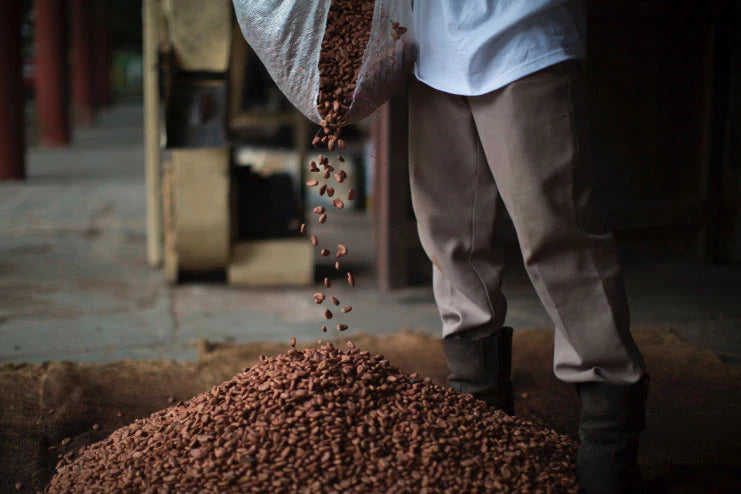 LITTLE KNOWN CACAO FACTS
An ancient superfood packed with antioxidants, fiber, calcium, magnesium, zinc, potassium, and vitamins B1, B2, B5, B9 and E.
Contains zero sugar.
High fat, high protein.
Has zero caffeine. Contains its cousin called Theobromine.
A prebiotic that is rich in polyphenols.

Helps boost collagen production.

Cacao Beginner's Guide