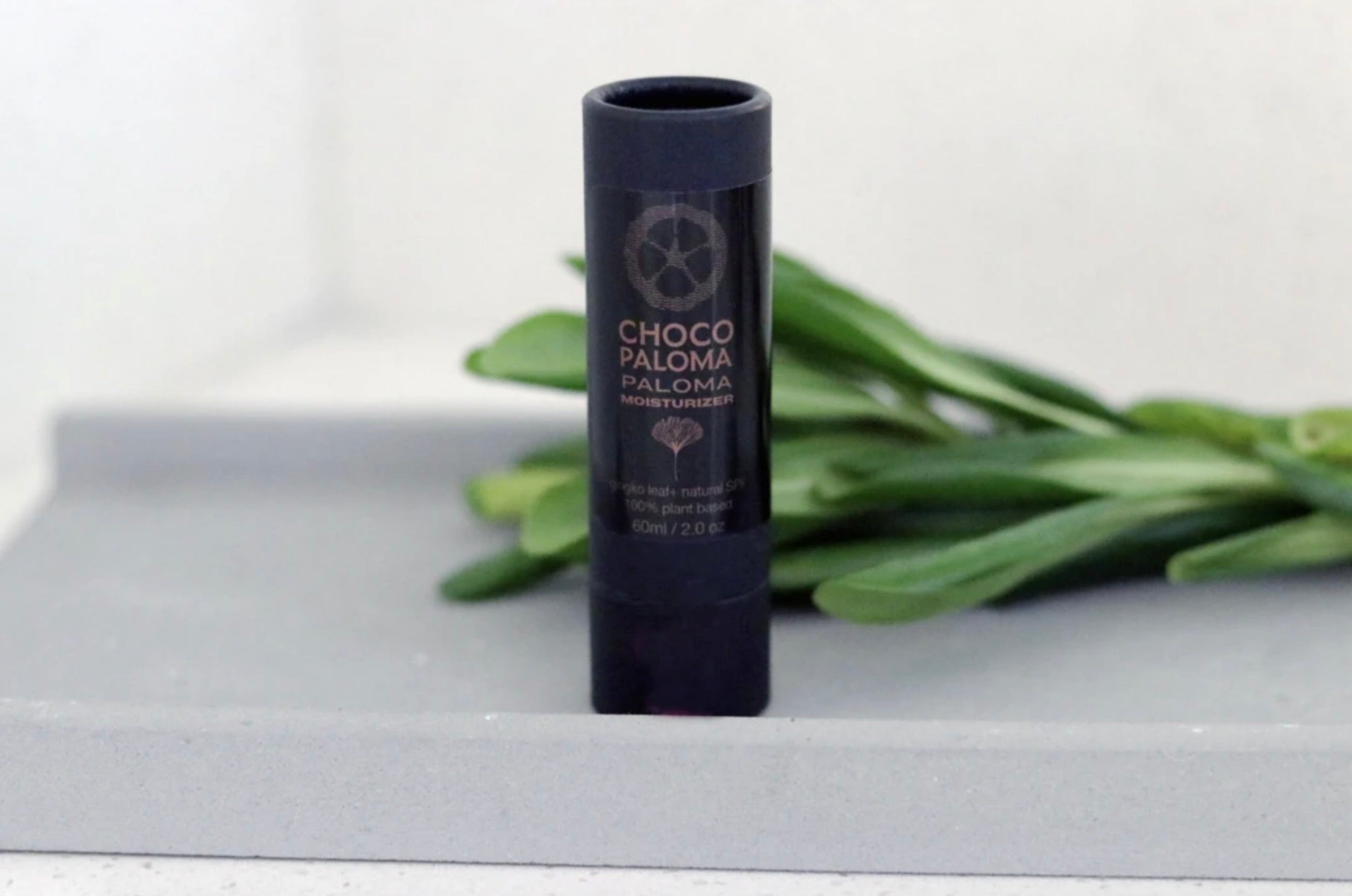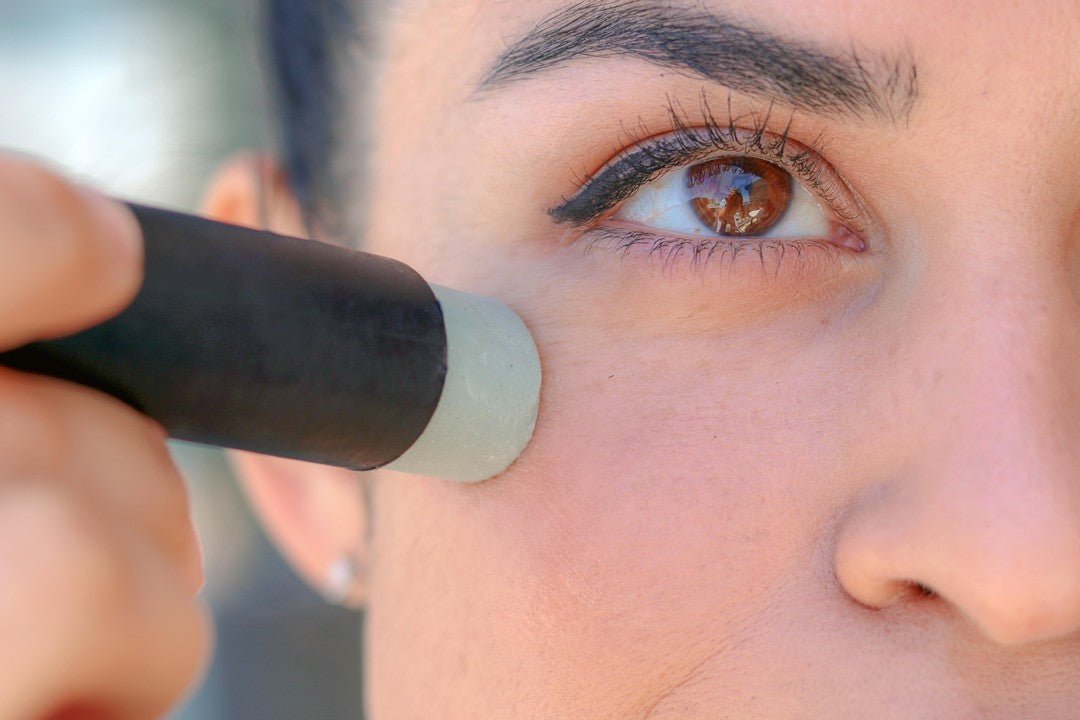 What it is: An easy to use daily moisturizer stick that doesn't require you to jam your fingers in a jar. Just a few swipes on your forehead, cheeks and jawline, rub it in well, and you're moisturized for the day.
Why it's special:
Made with natural botanical gingko leaf to help boost hydration and keep your skin moisturized throughout the day. Lasts long and doesn't feel greasy.
Use it as a last step after your cleanser and serum.
Doesn't interfere with makeup—just makes skin dewier.
Compatible with sunscreen. For extra sun protection, add your favorite sunscreen afterwards.
Good to know: hypoallergenic, cruelty free, vegan, non-comedogenic, good for all skin types, made in sustainable paper packaging instead of plastic.
2 oz (60ml)
How to use
Use on face during the day after cleansing or any extra dry spots such as elbows or cuticles.
Ingredients
Cacao Butter, Coconut Oil, Shea Butter, Gingko Leaf, Green Tea Pearls, Rosemary, Lavender, Beeswax, Zinc, Mica, Geranium Oil, Carrot Seed Oil. All organic and wildcrafted.
MINIMALLY FERMENTED >LOWER ACID >MORE ANTIOXIDANTS
Our beans are specially fermented for less than 3 days. This creates less acidity. Research has shown that less days of fermentation means more flavanols are maintained in the chocolate.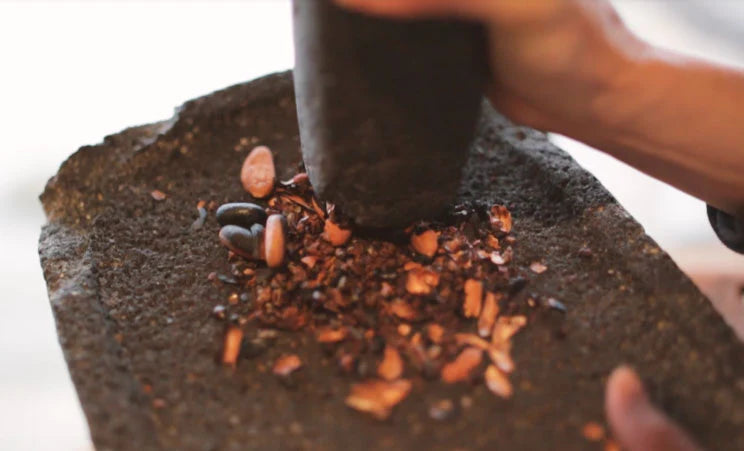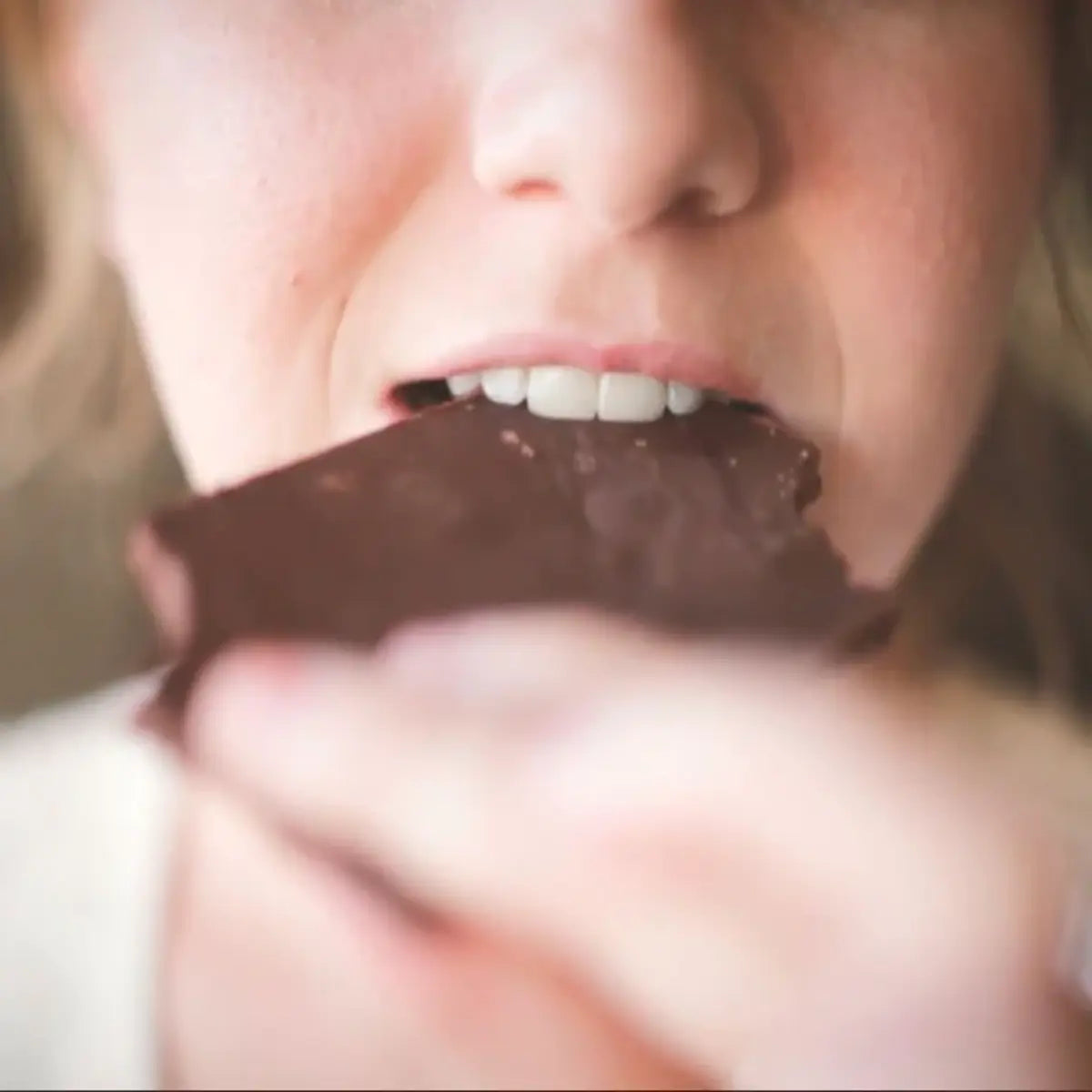 BENEFITS OF CACAO
Packed with fiber, flavanols, protein, calcium, magnesium, zinc, potassium, iron and vitamins B1, B2, B3, B5, B9 and E.

High in antioxidants – typical serving size of cacao has more antioxidants than blueberries, red wine, and green tea.

High levels of essential minerals like magnesium. Magnesium helps to promote brain chemistry, build strong bones, and help regulate heartbeat and blood pressure, sulfur, calcium.

Cacao inherently has no sugar inside.
ORGANICALLY GROWN USING SUSTAINABLE PRACTICES
Our beans are organically grown and more than fair-trade. We are continually working with our grower to protect the region and educate people in the area.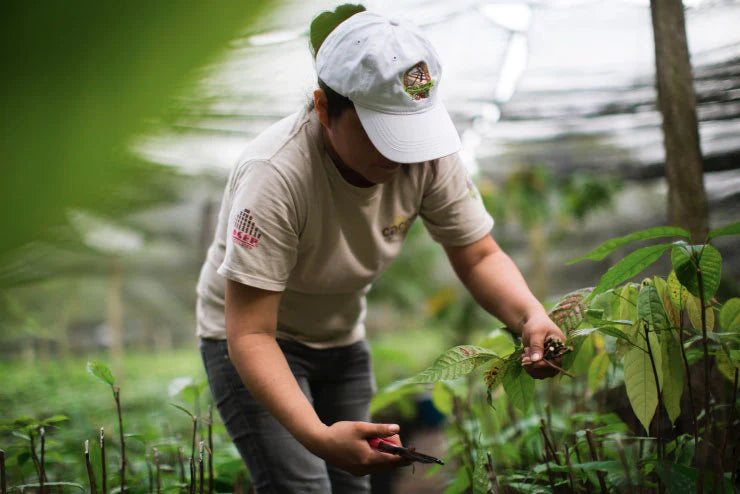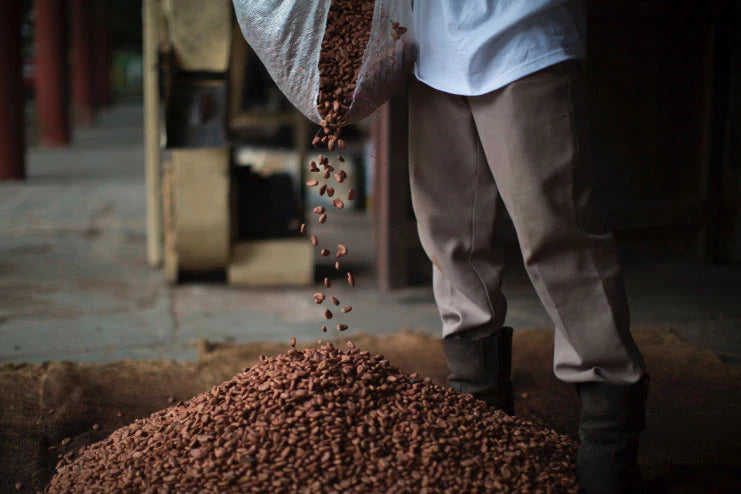 LITTLE KNOWN CACAO FACTS
An ancient superfood packed with antioxidants, fiber, calcium, magnesium, zinc, potassium, and vitamins B1, B2, B5, B9 and E.
Contains zero sugar.
High fat, high protein.
Has zero caffeine. Contains its cousin called Theobromine.
A prebiotic that is rich in polyphenols.

Helps boost collagen production.

Cacao Beginner's Guide