Vegan Molten Lava Cake in a Jar
In collaboration with Platine Cookies who makes our famous Salted Brown Butter Cookies, we've come out with a Vegan and Gluten-Free Molten Lava Cake in a Jar just in time for Valentine's Day!
Available in-store.  For local pickup, please make sure to select Local Pickup when checking out.  These will be available through the month of February.    

These will ship frozen, and due to the winter season, there is no need for ice packs.  Store immediately in refrigerator once received.  For longer storage, keep frozen.   
Baking Instructions:  350 F for 20 - 25 min until lava cake puffs up, edges are cakey and inside is melted.  Stick a toothpick inside center and if it comes out gooey, you're ready to top it with strawberries, whipping cream or bananas!  If you can't finish it, put it in the refrigerator and reheat again.  
REFRIGERATE  OR FREEZE IMMEDIATELY WHEN RECEIVED. 
Servings:  Up to 4. 

"OMG, I wouldn't have known this was vegan.  This is amazing!"  - Scott P.  
Ingredients:  Cocoa Powder, 80% Cacao Baking Chocolate, Oat Milk Sugar, Rice Flour, Cacao Butter, Apple Sauce, Espresso, Sea Salt.   Size:  8 oz
To purchase all the ingredients to make your Lava Cake, click HERE.  
MINIMALLY FERMENTED >LOWER ACID >MORE ANTIOXIDANTS
Our beans are specially fermented for less than 3 days. This creates less acidity. Research has shown that less days of fermentation means more flavanols are maintained in the chocolate.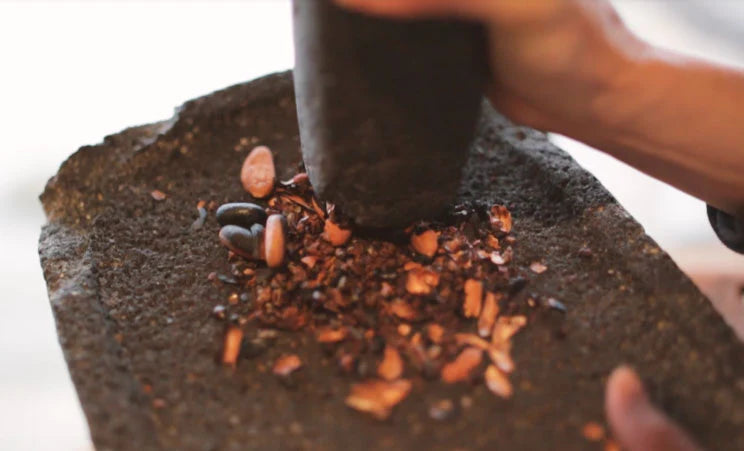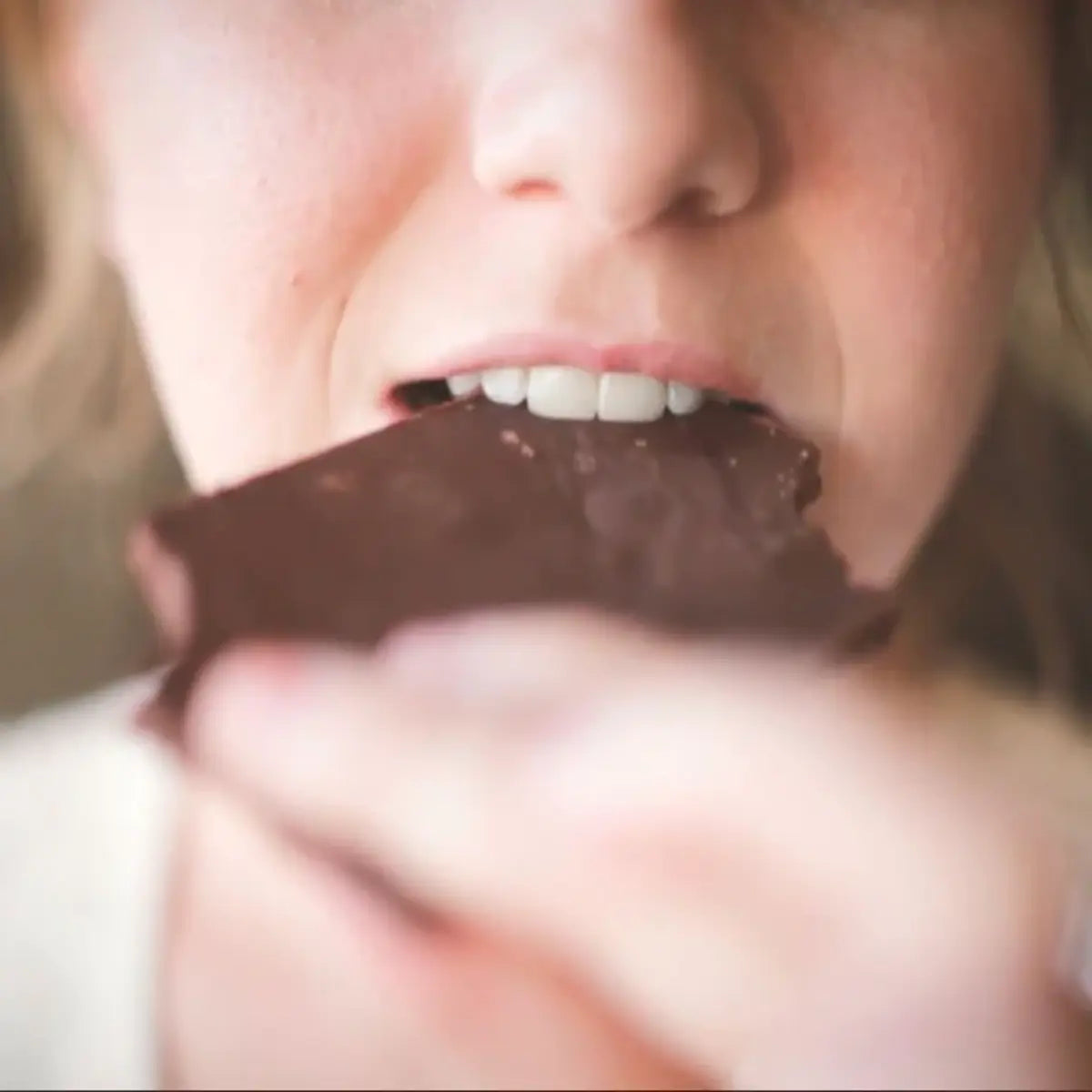 BENEFITS OF CACAO
Packed with fiber, flavanols, protein, calcium, magnesium, zinc, potassium, iron and vitamins B1, B2, B3, B5, B9 and E.

High in antioxidants – typical serving size of cacao has more antioxidants than blueberries, red wine, and green tea.

High levels of essential minerals like magnesium. Magnesium helps to promote brain chemistry, build strong bones, and help regulate heartbeat and blood pressure, sulfur, calcium.

Cacao inherently has no sugar inside.
ORGANICALLY GROWN USING SUSTAINABLE PRACTICES
Our beans are organically grown and more than fair-trade. We are continually working with our grower to protect the region and educate people in the area.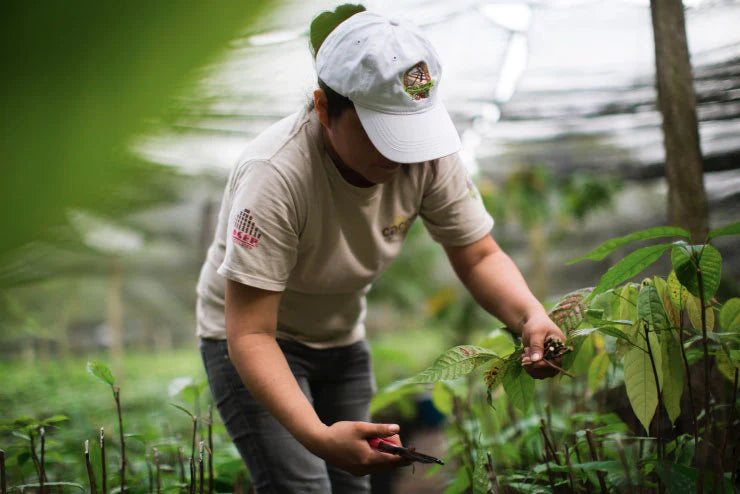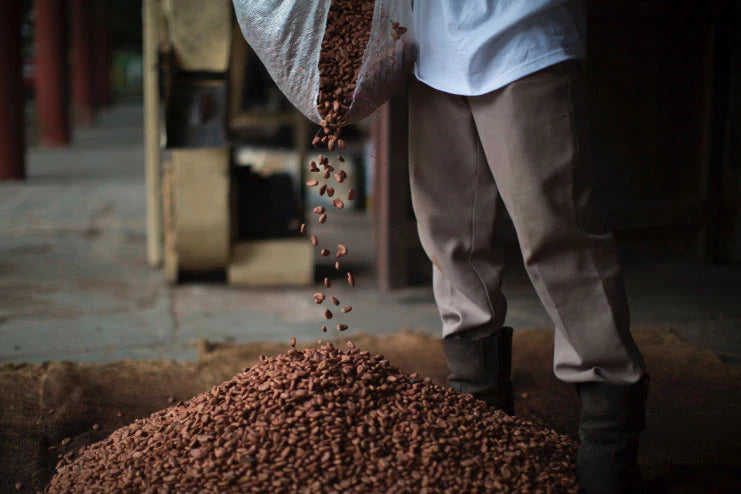 LITTLE KNOWN CACAO FACTS
An ancient superfood packed with antioxidants, fiber, calcium, magnesium, zinc, potassium, and vitamins B1, B2, B5, B9 and E.
Contains zero sugar.
High fat, high protein.
Has zero caffeine. Contains its cousin called Theobromine.
A prebiotic that is rich in polyphenols.

Helps boost collagen production.

Cacao Beginner's Guide