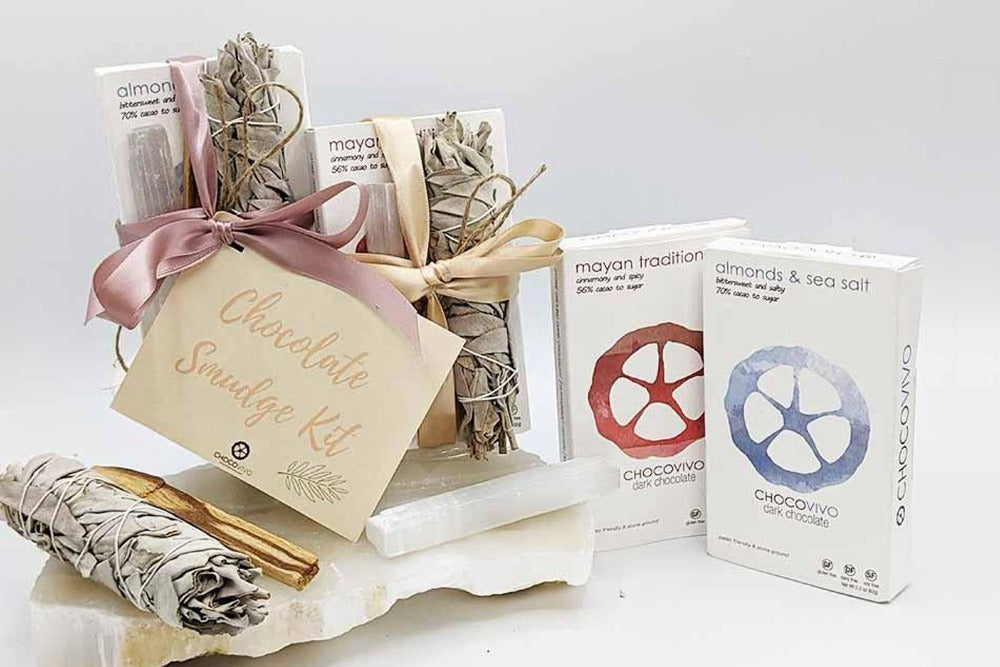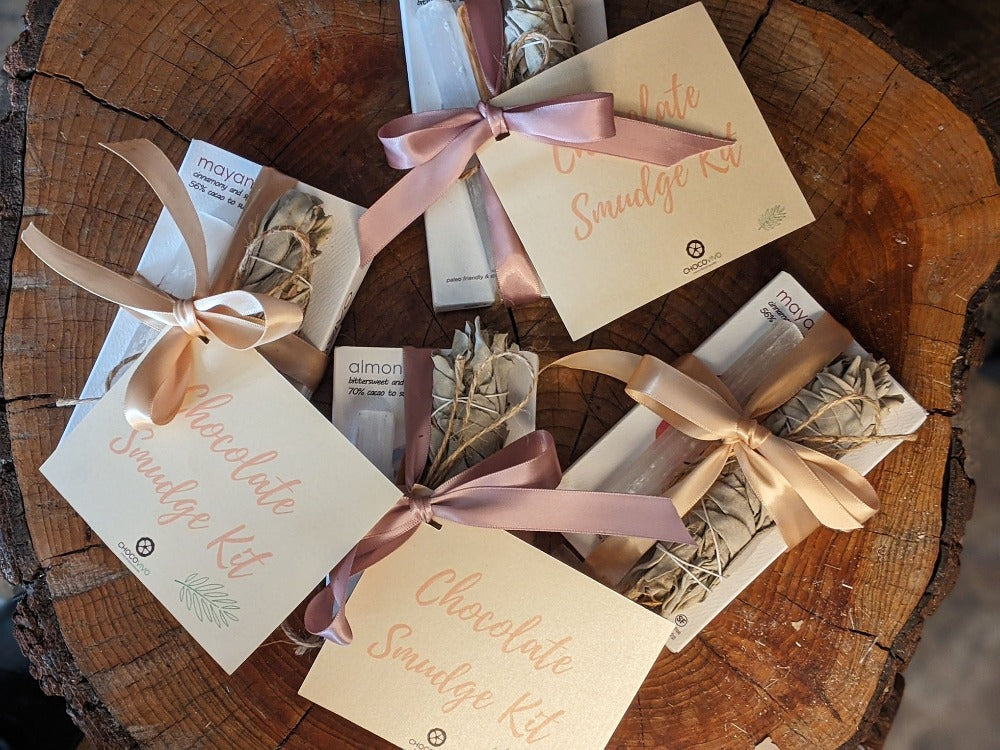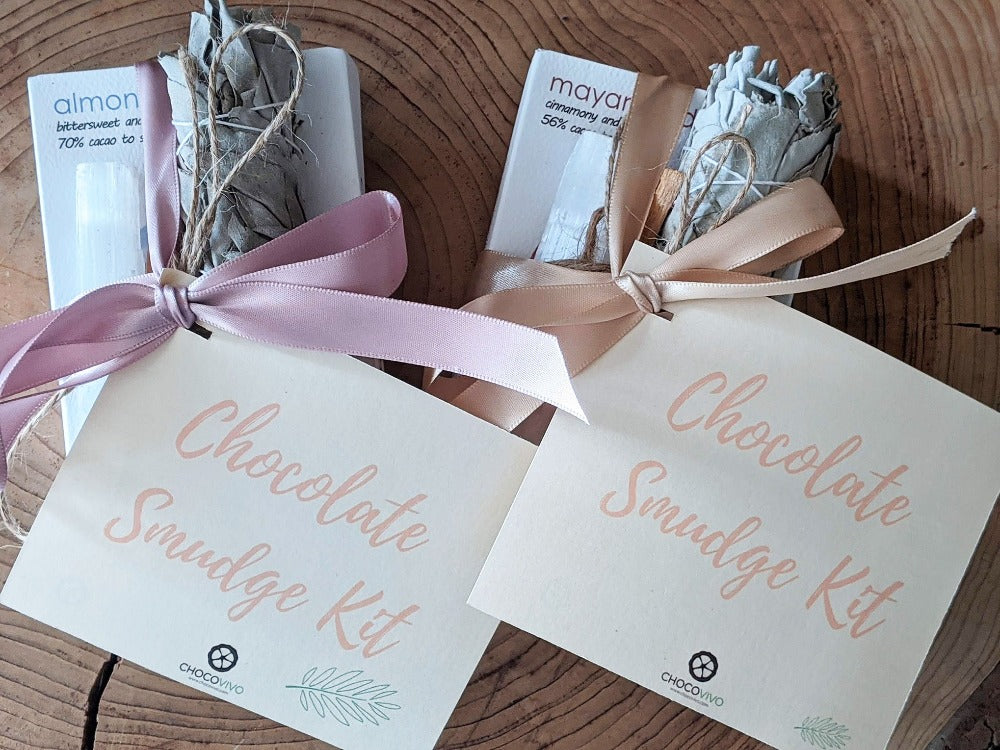 We have carefully and lovingly created these kits with Cacao Ceremonies in mind.  Our smudge kit is great for individual health, meditation, gifts (especially housewarming gifts), and for use in your individual cacao ceremony to create ritual.  Choose between our 2 most popular chocolate flavors.  
Smudge Kit includes:
1 Selenite Wand, approx 11cm
1 Palo Santo Stick
1 Bundle of California grown White Sage
Choose between our 2 most popular Bars:  Almonds & Sea Salt or Mayan Tradition
Instructions on how to use the chocolate and all the accessories in your own cacao ceremony. 
Palo Santo ("Holy Wood") is known for its energetically cleansing and healing properties. Light the stick and let burn for ~10-30 seconds, blow out the fire and wave around the stick releasing the smoke into the air. This will not burn or smoke continuously like incense would.
Selenite is a crystal used to quiet your mind, ground you and give you mental clarity and balance.
Sage smoke is used to bless, cleanse and heal the person or object being smudged. It can be used to 'wash off' the outside world when one enters ceremony or other sacred space.
MINIMALLY FERMENTED >LOWER ACID >MORE ANTIOXIDANTS
Our beans are specially fermented for less than 3 days. This creates less acidity. Research has shown that less days of fermentation means more flavanols are maintained in the chocolate.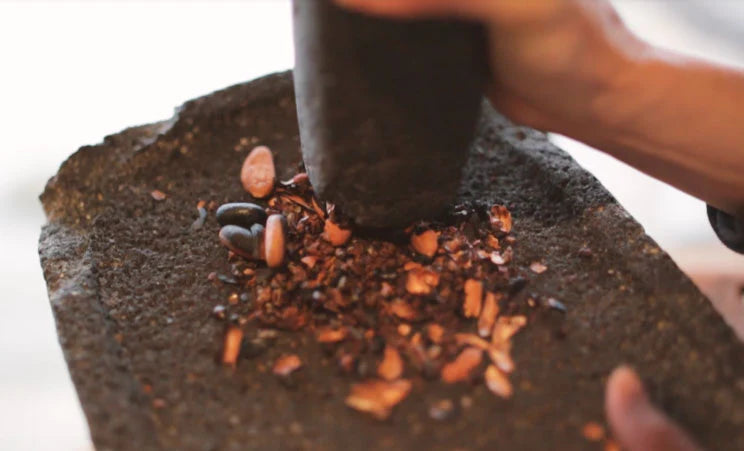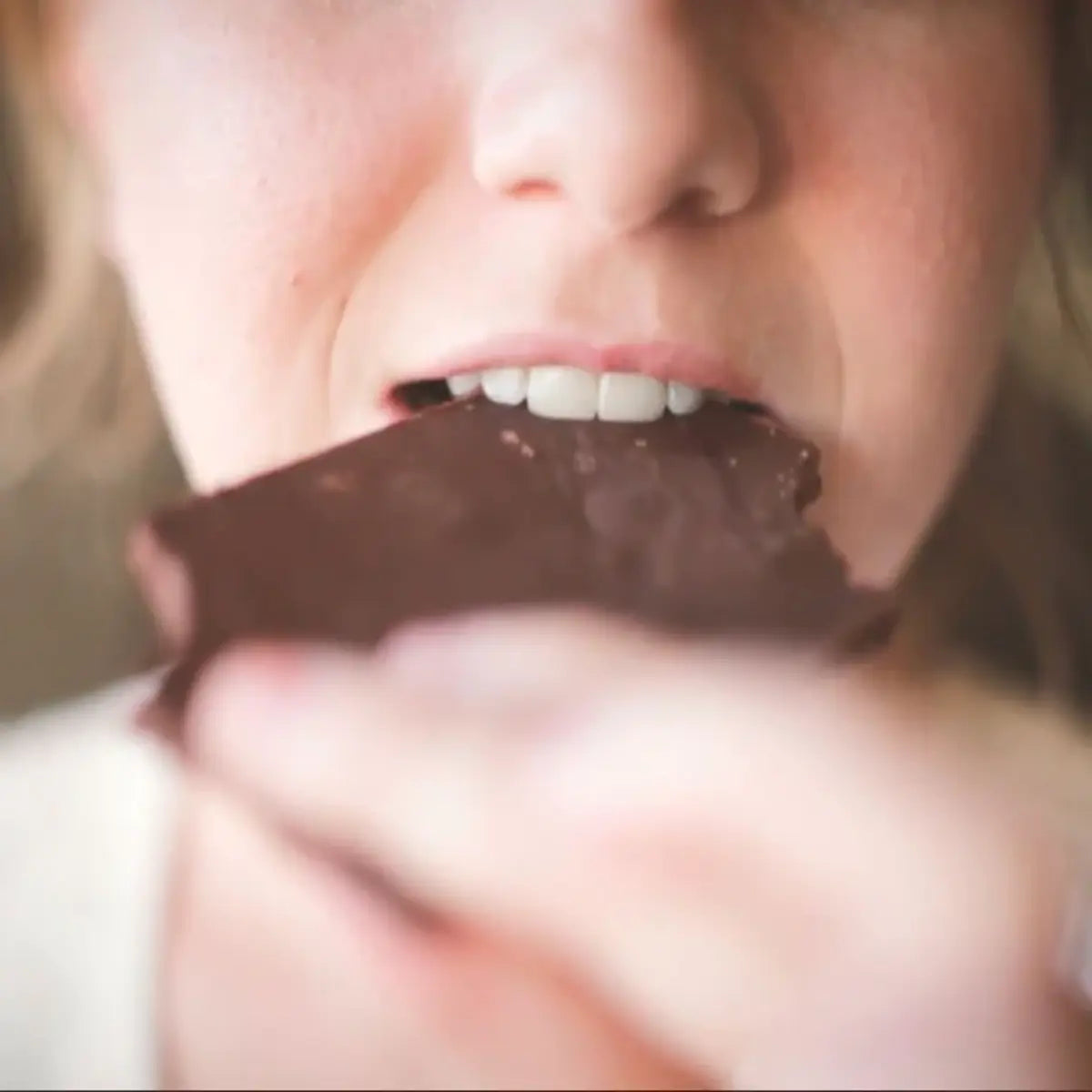 BENEFITS OF CACAO
Packed with fiber, flavanols, protein, calcium, magnesium, zinc, potassium, iron and vitamins B1, B2, B3, B5, B9 and E.

High in antioxidants – typical serving size of cacao has more antioxidants than blueberries, red wine, and green tea.

High levels of essential minerals like magnesium. Magnesium helps to promote brain chemistry, build strong bones, and help regulate heartbeat and blood pressure, sulfur, calcium.

Cacao inherently has no sugar inside.
ORGANICALLY GROWN USING SUSTAINABLE PRACTICES
Our beans are organically grown and more than fair-trade. We are continually working with our grower to protect the region and educate people in the area.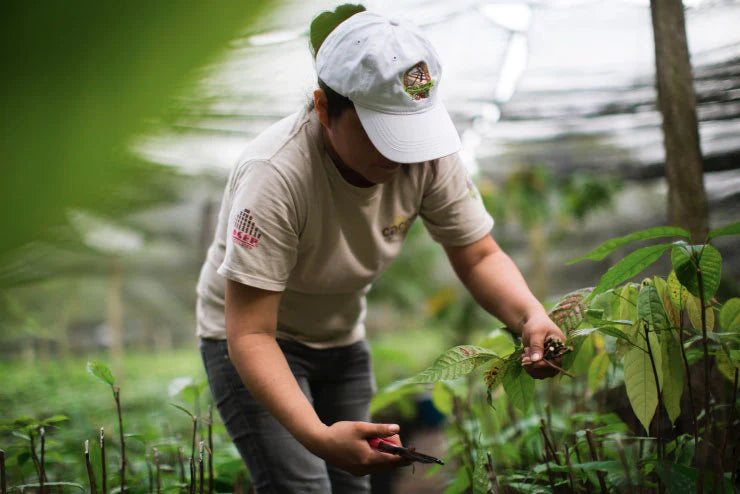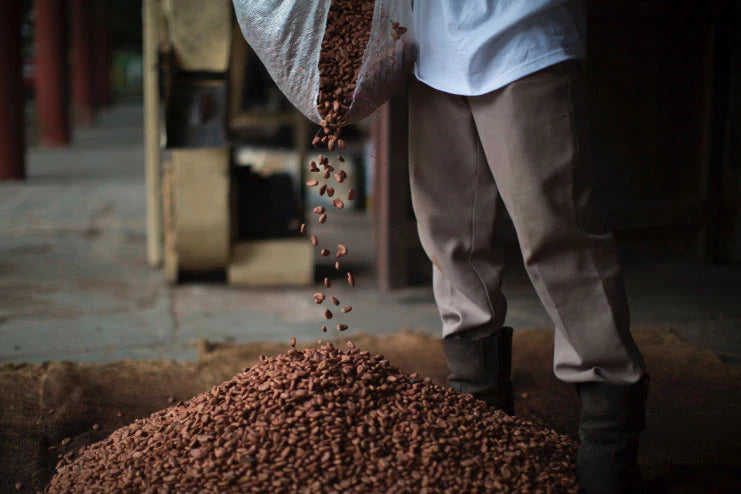 LITTLE KNOWN CACAO FACTS
An ancient superfood packed with antioxidants, fiber, calcium, magnesium, zinc, potassium, and vitamins B1, B2, B5, B9 and E.
Contains zero sugar.
High fat, high protein.
Has zero caffeine. Contains its cousin called Theobromine.
A prebiotic that is rich in polyphenols.

Helps boost collagen production.

Cacao Beginner's Guide