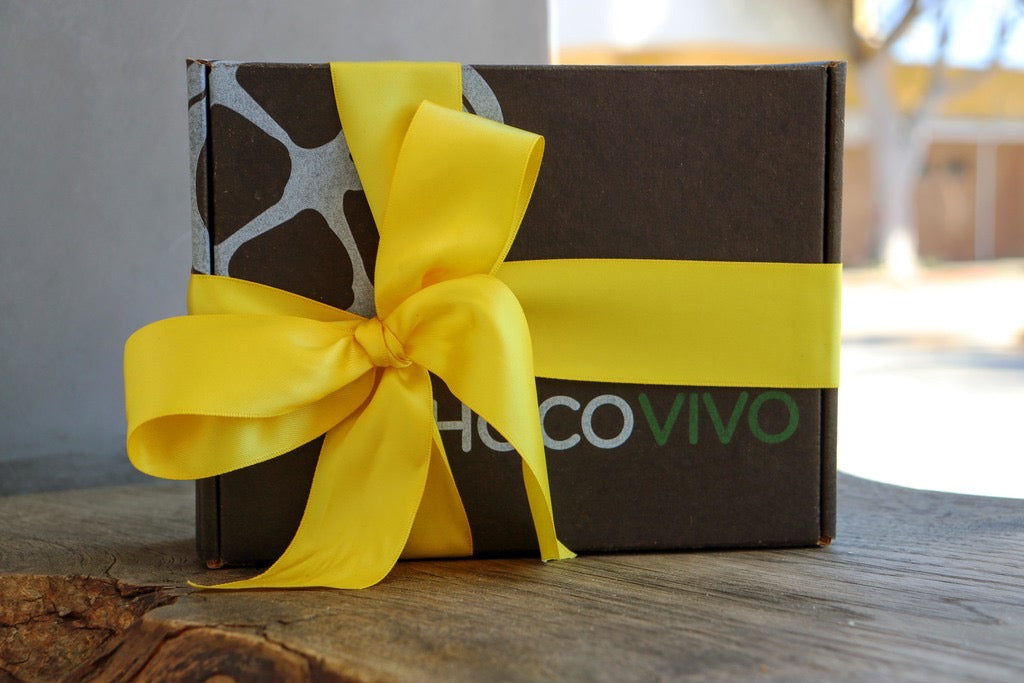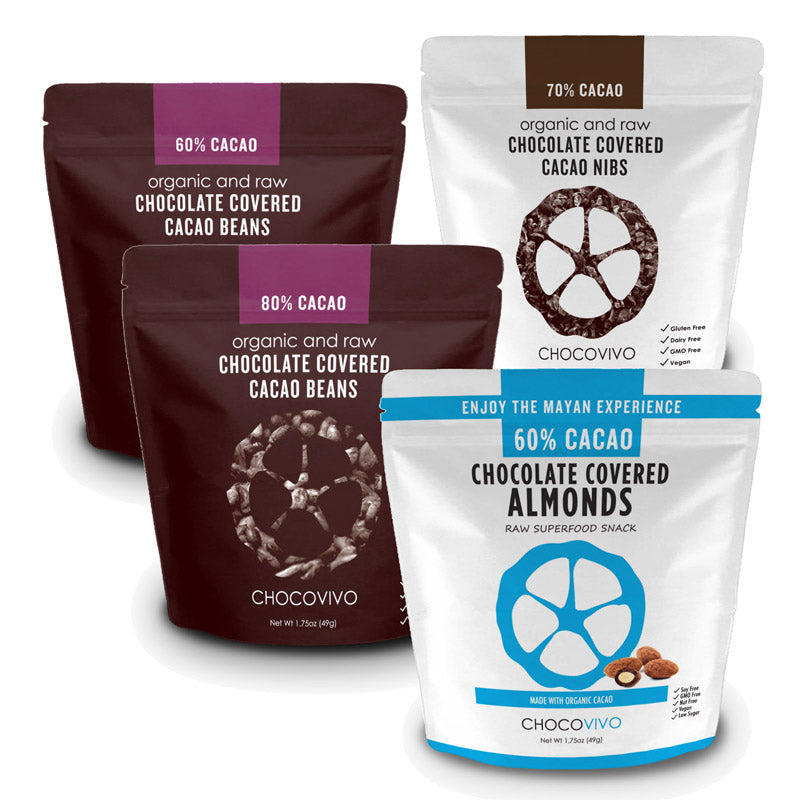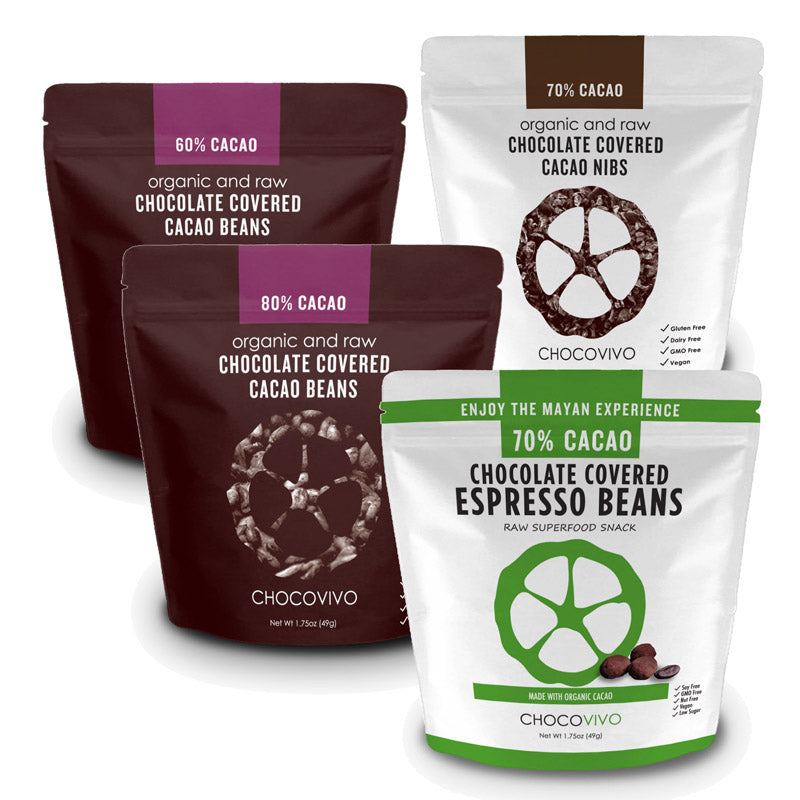 Chocolate Covered Gift Collection
Chocolate Covered Gift Collection
Choose: Nut-free and Regular
Our Chocolate Covered Collection is collection of our Chocolate Covered line encased in a festive Holiday box. Our Chocolate covered products do not contain any soy, dairy, or milk. This is a great gift for the Chocolate Lover that wants something different and unique.
Chocolate Covered Collection:
Each box contains four regular size bags of the following Chocolate Covered product: 2.5 oz bag of the following:
Regular Collection
Nibs 70% Cacao
Coffee Beans 70% Cacao
Cacao Beans 60% Cacao
Almonds 60% Cacao
Each Bag: 2.5 oz
Nut-Free Collection
Nibs 70% Cacao
Beans 80% Cacao
Beans 60% Cacao
Coffee 70% Cacao
Each Bag: 2.5 oz
MINIMALLY FERMENTED >LOWER ACID >MORE ANTIOXIDANTS
Our beans are specially fermented for less than 3 days. This creates less acidity. Research has shown that less days of fermentation means more flavanols are maintained in the chocolate.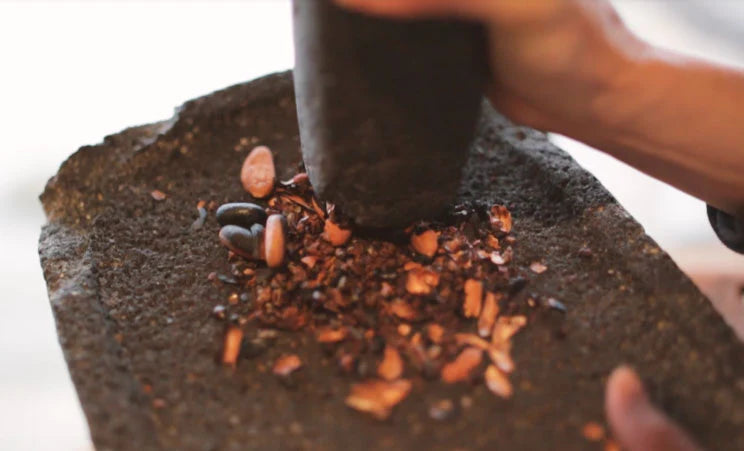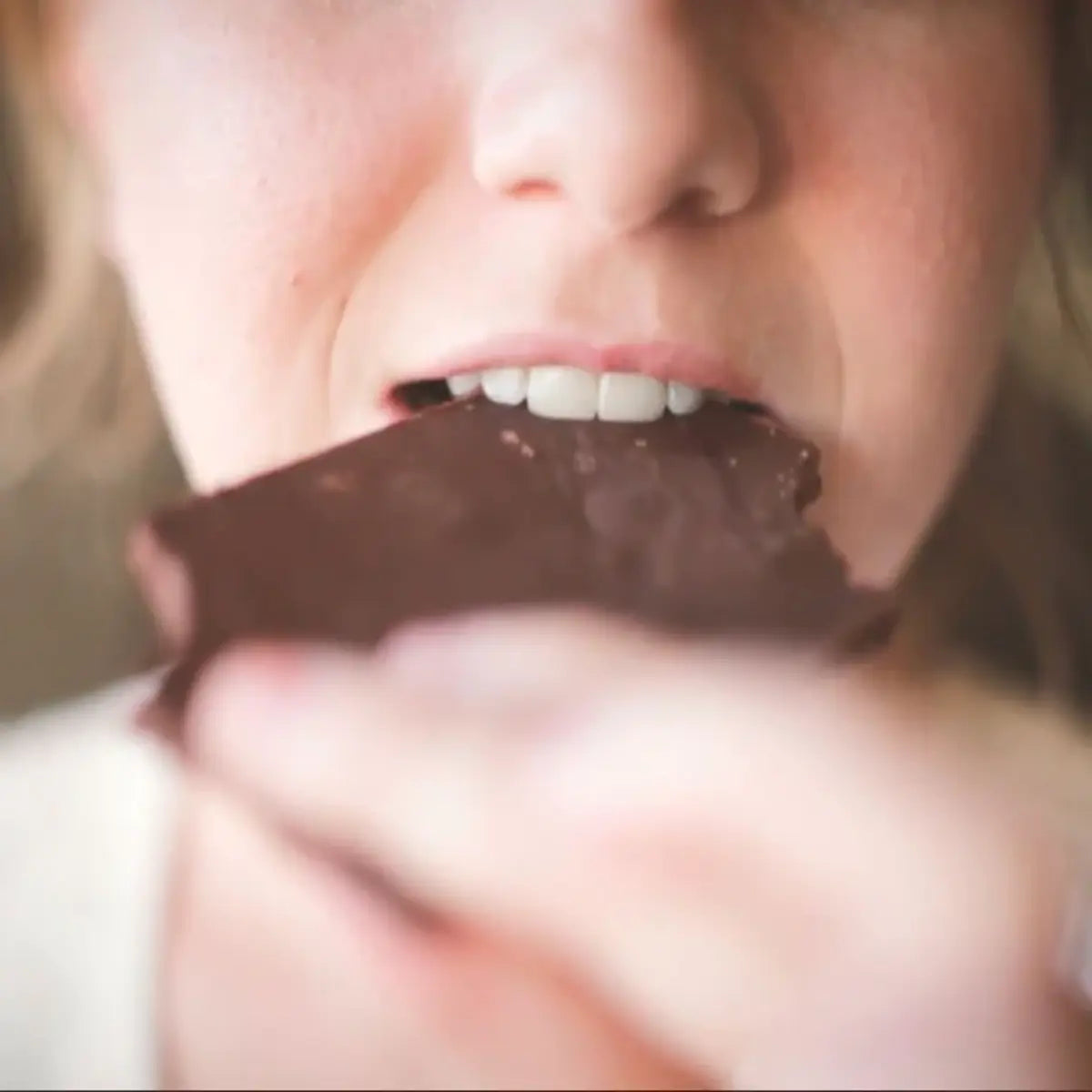 BENEFITS OF CACAO
Packed with fiber, flavanols, protein, calcium, magnesium, zinc, potassium, iron and vitamins B1, B2, B3, B5, B9 and E.

High in antioxidants – typical serving size of cacao has more antioxidants than blueberries, red wine, and green tea.

High levels of essential minerals like magnesium. Magnesium helps to promote brain chemistry, build strong bones, and help regulate heartbeat and blood pressure, sulfur, calcium.

Cacao inherently has no sugar inside.
ORGANICALLY GROWN USING SUSTAINABLE PRACTICES
Our beans are organically grown and more than fair-trade. We are continually working with our grower to protect the region and educate people in the area.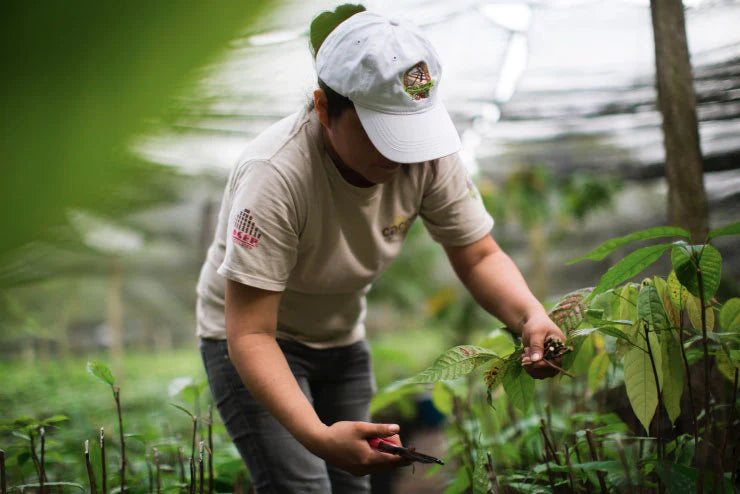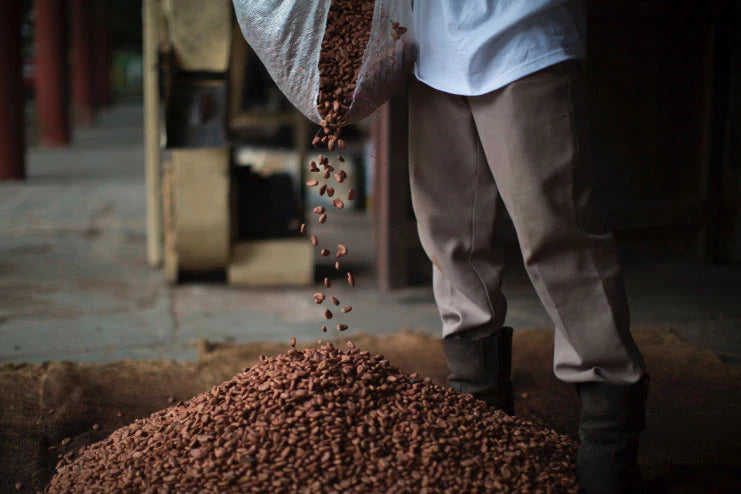 LITTLE KNOWN CACAO FACTS
An ancient superfood packed with antioxidants, fiber, calcium, magnesium, zinc, potassium, and vitamins B1, B2, B5, B9 and E.
Contains zero sugar.
High fat, high protein.
Has zero caffeine. Contains its cousin called Theobromine.
A prebiotic that is rich in polyphenols.

Helps boost collagen production.

Cacao Beginner's Guide